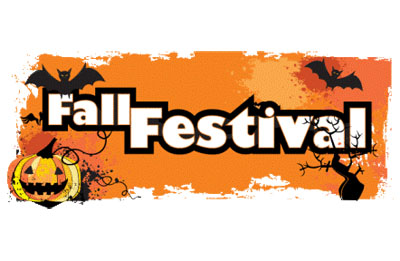 Wellington residents can experience a bit of fall fun this month at one of several events planned to celebrate the season.
This weekend, the annual Fall Festival returns to Village Park on Pierson Road, and next weekend, families and dog lovers alike can celebrate with Trunk or Treat and Howl at the Moon.
This Saturday from 6 to 10 p.m., families can enjoy some spooktacular fun as Village Park is transformed into a Halloween wonderland, complete with door-to-door trick-or-treating, a hayride and haunted hallways.
"The Haunted Hallways are geared toward older kids and adults," Community Programs Director Michelle Garvey told the Town-Crier. "But there is something for everyone."
Residents can purchase a wristband for $10 (or $7 in advance) to give them access to all the fun. Wristbands are available at Village Park and the Wellington Community Center now, but will also be available for purchase the day of the event.
For kids young and old, there will be bounce houses and other inflatables, face painting, a not-so-haunted hayride and pumpkin decorating. Young kids can also go door to door and get Halloween candy from volunteers.
"This year we are also doing Trunk or Treat with classic cars at the festival," Garvey said. "Kids can go from car to car to get candy, and the cars will be decorated. They will be holding a contest amongst themselves for the best-decorated."
There will also be laser tag, also called paintless paintball, for $5 a game. "It's basically a big course of inflatables," Garvey said. "Kids are given laser guns and can run around and try to catch each other."
For adults and kids alike, there will be booths, vendors and food. "We're going to have great fair food this year," Garvey said. "We have a new food vendor."
And throughout the night, some of Wellington's finest talent will take the stage.
"There will be plenty of entertainment on the stage," Garvey said. "We have a couple of dance studios who will be performing, and Ultima Fitness will be doing tae kwon do and Zumba demonstrations."
The pinnacle of the event, though, is the costume contest. Popular with toddlers to teens and even adults, the contest brings out the spooky, scary, adorable and creative. Costumes will be judged and winners selected in each age category for the most original, the scariest and best look-alike costumes.
Garvey encouraged residents to come out and enjoy the event. "It's a safe, family-friendly event," she said. "There's a lot to offer everyone in every age group."
Dog lovers and their canine companions can enjoy some holiday spirit Saturday, Oct. 27 from 10 a.m. to noon at the 10th annual Howl at the Moon at the Wellington Dog Park.
Sponsored by Courtyard Animal Hospital, the event will feature dog-friendly activities.
"They do a great job organizing it," Garvey said. "All proceeds go to the National Canine Cancer Foundation. You can come get pictures with your pet, get your dog microchipped or have your dog dip its paw in paint and sign our concrete block."
Additionally, there will be an adoption event, vendors and, of course, a costume contest. "It's a really great event," Garvey said.
Then on Sunday, Oct. 28, Wellington will host the fourth annual Trunk or Treat, a safe and family-friendly alternative to trick-or-treating.
Volunteers will gather at Wellington High School from 3 to 5 p.m. to hand out candy to children from the trunks of their Halloween-themed cars.
There will also be live music, refreshments and more. Volunteers are still needed for the event. To volunteer, call Kim Henghold at (561) 791-4137.