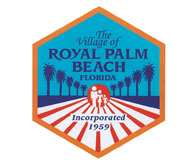 Shaker Health Holdings, the company preparing to open a nursing school in the former CVS Pharmacy building in the Royal Plaza shopping center, has announced that it will offer a $15,000 nursing scholarship annually to a Royal Palm Beach student.
Mayor Matty Mattioli announced the scholarship during his report to the Royal Palm Beach Village Council on Thursday, Nov. 1.
Shaker Health Holdings received a special exception from the council in June to establish a 7,500-square-foot vocational school in the shopping center, which is located at the northeast corner of Royal Palm Beach and Southern boulevards.
M. Daniel Splain of the NRI Institute of Health Services and his wife have been in the profession for 35 years, Mattioli said.
"He told me his wife is teaching at a school in Cleveland, and as soon as she gets out of there, she'll come here to start this one," Mattioli said. "But more importantly, he made us an offer of a scholarship, $15,000 to pay for a student who lives in Royal Palm Beach and is interested in being a nurse, and hopefully upon graduation will choose to work in the Royal Palm Beach area. I thought it was a great gift and opportunity for us to start a nursing school and the benefits the village would get from this school."
In a letter to Mattioli dated Oct. 29, Splain wrote that NRI will offer a full tuition scholarship annually to a deserving candidate selected by the mayor or by a committee or group selected by the mayor.
"Tuition for the practical nursing program is currently $15,000 for the full one-year program, and the full tuition will be waived for the candidate selected by the mayor," Splain wrote.
In order to qualify, the candidate must be a resident of Royal Palm Beach, meet the normal entrance requirements of the school and maintain a B average while enrolled in the program.
Mattioli said he passed the information on to Village Manager Ray Liggins and Councilman Richard Valuntas, liaison to the Education Advisory Board. The board was set to discuss the scholarship at its meeting Thursday.
Mattioli said that Splain has found a home in Royal Palm Beach where he and his wife plan to move.
"Between this school coming here and Aldi coming here, things are really happening in Royal Palm Beach," Mattioli said. "Maybe in 2013 and 2014, we can start to breathe a little bit."
The council approved the school's application in June. At that meeting, Splain said he and his wife are both healthcare administrators and have been in healthcare of one kind or another for most of their lives. His wife has nursing and law degrees, is dean of a nursing school in Ohio, and also has an immigration law practice engaged largely in bringing healthcare professionals to the United States to fill a growing need for healthcare professionals.
According to Splain, studies predict a nurse shortage of as many as 500,000 by the year 2020 in the United States, with one of the most significant aging populations in Florida. He said many of their healthcare needs could be met by training local people, rather than importing healthcare professionals from around the world.
The school will offer vocational training for nurses, home health aides and nursing assistants. It will operate Monday through Friday from 8 a.m. to 10 p.m., and on Saturdays from 8 a.m. to noon. No more than 50 students will be present at the same time. There will be a maximum of 20 employees at full enrollment.
Splain said the school will start with a licensed practical nursing program, explaining that there is still a great need for practical nurses in home health and in skilled-nursing facilities.
Eventually, the school will add an associate's degree in nursing program, and then a bachelor's degree in nursing program for registered nurses.