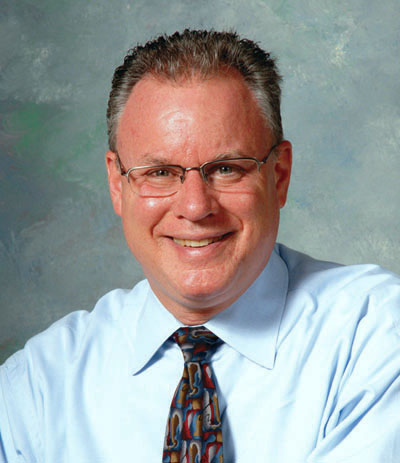 Eric Gordon, chairman of the Central Palm Beach County Chamber of Commerce's Education Committee, told the Royal Palm Beach Education Advisory Board on Monday that because a free college planning workshop held in September was so successful, another is planned to be held at the Royal Palm Beach Cultural Center on Monday, Feb. 11 at 6:30 p.m.
Another workshop is set for Tuesday, Feb. 5 at 6:30 p.m. at the Wellington Community Center.
Gordon said his committee had met earlier that day and that about seven workshops are planned so far. Aside from the events in Wellington and Royal Palm Beach, workshops are planned with groups such as the Girl Scouts, Boy Scouts, Palm Beach County Sheriff's Office, the Firefighters & Paramedics of Palm Beach County and Greenacres Christian and Lake Worth Christian academies.
"I'm very happy," Gordon said. "They're all hosted by the chamber."
Gordon also discussed a new internship program the committee is organizing. "We're getting the committee organized right now, and that's going to be job internships available to the high school and college students, culminating in hopefully an internship career day," Gordon said. "We're going to have them come in dressed, with résumés, and be interviewed like for a real job so they get the experience, and have breakout sessions for résumés, interviews, maybe even how to dress."
He noted that many businesses are looking for interns, adding that the program will likely take place next summer or fall.
The committee also has a Youth Citizens Police Academy planned with the PBSO for the four Wednesdays in May. "They're going to be running it," Gordon explained. "It is a session for the students to get an idea of what goes on in the background. I did it as an adult a few years ago, and they put you in different units. The school district is going to be involved. We're going to take five students from every high school, and we have 11 high schools in our footprint."
Gordon added that he is putting together a speakers bureau for businesspeople to come in and speak to students. He is also developing a program to collect old computers to clean up and give to families of students in need. "We're going to be working with the school district on that program," he said.
All the chamber education programs are at no cost to the recipients, Gordon said.
Meanwhile, the chamber has increased its number of $1,000 scholarships awarded to graduating seniors from nine to 16.
"We have covered every high school in our footprint, plus we have a special one for anybody who wants to go into the healthcare field from a pharmaceutical company. We have another one that we're working on with Palm Beach State College, and I have two at-large that cover home school, private schools or magnet schools."
The recipients will be selected in March and awarded at the chamber's monthly luncheon in April. Students interested in applying for the scholarships should visit www.cpbchamber.com. Applications are due by March 5.
In other business, RPB Education Advisory Board Chairman Lynn Balch reported that the committee has received four applications for full scholarships being offered by the new nursing school about to open in the village. The school will open in March. The deadline is Jan. 25 to submit a scholarship application.
Daniel Splain of Shaker Health Holdings has offered a nursing scholarship worth about $15,000 each year to a qualifying student of the village.
Splain asked the village to select the method of granting the scholarship, and Mayor Matty Mattioli assigned the task to the Education Advisory Board.
The council approved Splain's application in June to establish a nursing school at 500 Royal Palm Beach Blvd. in the former CVS Pharmacy building in the Royal Plaza shopping center.
The practical nursing program lasts a year, and those who pass the exit examination are eligible to take the licensing test in any state or territory of the United States that recognizes the examination.
ABOVE: Eric Gordon, chairman of the Central Palm Beach County Chamber of Commerce's Education Committee.