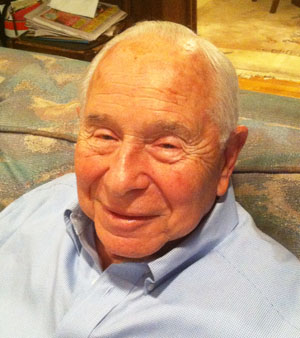 FOOTLOOSE AND…
It would be tough to visualize Richard Williams, the somewhat dictatorial teaching genius behind the magnificent tennis careers of his daughters Serena and Venus Williams, giving advice or encouragement to a non-family-member, aspiring tennis gal.
Not so with Serena, who has shown both friendliness and perhaps some court expertise to 19-year-old Sloane Stephens. The youngster exhibited how she has profited from this relationship in the quarter finals of the Australian Tennis Championships by defeating her "mentor" in three sets.
Actually, the 31-year old Serena — winner of 20 straight matches at the time as well as reigning champ of Wimbledon, the Olympics and the United States Open singles titles in 2012 — pulled her back severely in the third set of their match. Despite rigorous treatment by the tournament trainers, Serena simply was longer able to serve well or move very well for the rest of the match.
While her younger opponent may have felt sympathy toward Serena, she showed no lack of a "killer instinct" in propelling her trim body back, forth and in between in hounding down virtually everything Serena could still muster in her valiant attempt to stay in the match. While Serena shattered her racket in frustration, Stephens remained cool, comfortable and in control.
The bubble was burst two days later in Sloane's semifinal struggle with defending champion Victoria Azarenko. A peculiar twist came when the defending champion suffered both rib and knee injuries while competing. After a nine-minute delay, Azarenko returned to overwhelm this youthful foe.
However, keep in mind the locker room talk at the tourney. "Stephens is a winner," they say. "She will very soon be battling the very top players for number one."