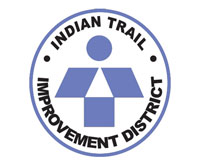 The Indian Trail Improvement District has received approval for approximately $1.5 million in assistance from the Federal Emergency Management Agency for expenses incurred during recovery from the flooding during Tropical Storm Isaac.
"We have been working with FEMA to submit reimbursements for work done during Tropical Storm Isaac," ITID Administrator Tanya Quickel said. "We're very happy that basically three small project worksheets and three larger project worksheets have been completed and are in the process of being obligated through FEMA, which is their process. The total reimbursements we anticipate are between $1.5 million and $ 1.6 million for expenditures related to the storm."
The reimbursement covers emergency protective measures, pumping, signage, overtime, equipment used during the event, emergency repairs for washouts or breaches, and repair of unpaved roads.
Last month, Gov. Rick Scott announced that he put $8 million in his proposed budget for improvements to the dike separating the J.W. Corbett Wildlife Management Area from The Acreage.
During Isaac's flooding in The Acreage, state, county and local officials monitored the levee closely for a possible breach because water levels differed between Corbett and the surrounding residential areas. If the berm had been breached, it could have significantly worsened the flooding problems in The Acreage.
Material was brought in to use in the event of a breach, and a weir was built on the east side of Corbett to allow some of the water to flow across the Seminole Pratt Whitney Road right-of-way into the Mecca Farms property.
Quickel added that the South Florida Water Management District is organizing another meeting this month to review the project with all parties involved, including the U.S. Army Corps of Engineers, the Florida Fish & Wildlife Conservation Commission, ITID and the Florida Department of Emergency Management.