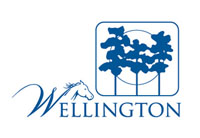 After nearly two hours of debate, members of the Wellington Village Council voted Tuesday to approve a master plan that will allow for two estate homes at White Birch Farm.
But a few last-minute conditions added to the application without discussion with the applicant could see the issue return to the council later this month.
The property, located on Pierson Road east of South Shore Blvd., was once considered part of the controversial Equestrian Village development to the west, but when approval for that site's master plan was revoked, the owners of White Birch Farm opted to come in with a separate master plan.
Originally the property was zoned for multi-family dwellings, with six units allowed on the entire property. Village Manager Paul Schofield said that would be split when the property splits from Equestrian Village.
"Two units would go to White Birch, and the remaining four would stay with Equestrian Village," he said.
Approving the master plan would create an entirely new tract within Wellington.
"This would create a new tract of approximately 36.8 acres," Long Range Planning Director Tim Stillings said. "The change would label this as an equestrian facility. However, the use designation for the site will remain open space recreation."
As conditions of approval, the owner would have to record a site plan within six months, construct a proposed access point and allow for a 25-foot maintenance easement and 15-foot bridle path on the east side of the property.
Stillings noted that the easement would include a "multipurpose trail," which could eventually be used for golf cart traffic.
But Vice Mayor Howard Coates was concerned about requiring White Birch to give up land for that purpose.
"Shouldn't that be between Palm Beach Polo and White Birch, if they want that connectivity?" he asked. "Do you have a real issue with getting rid of this bridle path and easement and just requiring canal maintenance?"
Stillings said he would prefer to keep the requirements.
"I would be OK with changing the time frame in which we'd like to activate [the paths]," he said.
Coates noted that there was little need for a bridle path going north, as once riders hit Forest Hill they're not likely to continue.
"We're not just looking at horses," Stillings said. "It would be for multipurpose use."
Coates said he wouldn't support that.
"I support the application," he said. "I support what they're trying to do with allowing development to occur. But I don't want to put these requirements on them."
Village Engineer Bill Riebe noted that the multipurpose path could be used by Wellington kids to get to Village Park.
"If you're a kid in Wellington, it's really hard to get to the park," he said. "This would give them a way to get there."
But Councilwoman Anne Gerwig pointed out that some people might not want nonresidents biking through their community. "That would be allowing them through a private development on bikes," she said.
Agent Michael Sexton said that property owners were agreeable to a canal maintenance easement but not a multipurpose path.
"What my client is not agreeing to is to allow the construction of a multipurpose path at that location," he said. "We have some serious concerns with that."
Sexton said that the path would affect the property owner's use of the property. "It would completely change the character of the [property]," he said. "It could eliminate the real value of the easterly polo fields."
Council members agreed to remove the path requirements.
Councilman John Greene also suggested that the application designate the site as a private residential polo facility rather than just an equestrian facility.
"I don't want to leave it open," he said. "We need to start defining what some of these terms are. If the intent here is truly to maintain this as a private polo facility, adding [the term] shouldn't be an issue."
But it was Coates' suggestion to require that the application come back before the council for site plan review that put uncertainty in the success of the council's decision.
Councilwoman Anne Gerwig thought that might be a "deal-breaker" for the applicant and instead suggested requiring a larger setback.
At the center of the issue were two planned barns whose locations could be of concern to neighboring Polo Island residences. The barns on Equestrian Village property have already caused controversy.
"If we required [a larger setback], it would ensure those residents are protected," she said.
But Coates thought it was best to let the council see plans before approving anything.
"It would be a deal-breaker for me not having site plan approval," he said. "We have already been through too many issues with this tract."
Coates made a motion to require the conditions. Mayor Bob Margolis called the question, prompting an affirmative response from Councilman Matt Willhite, Coates, Greene and himself.
But representatives for White Birch, who had requested having the motion repeated, said they weren't necessarily on board with the new conditions.
After some discussion, Village Attorney Glen Torcivia suggested that the council continue its vote and allow White Birch to return before them if there were issues with the conditions. Council members voted 4-0 to pass the motion. Gerwig was out of the chambers at the time of the vote.