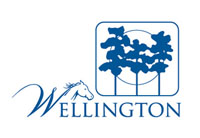 Former Wellington Councilwoman Laurie Cohen is now the top contender to become the village's new attorney after Wellington Village Council members reached an impasse Monday with their original choice.
"We're in the first step of the negotiations," Councilwoman Anne Gerwig told the Town-Crier Wednesday. "We just had our first meeting, and we're trying to come to an agreement."
But Gerwig noted that the council is expected to have another special meeting Monday, April 22 after its agenda review meeting to further discuss the issue. "It may or may not be on the next council agenda," she said. "It depends on if the first draft of the contract is acceptable. Then we have to present it to the council again."
Last week, council members voted to negotiate a contract with attorney Donald Dufresne, who has served as chairman of the village's Equestrian Preserve Committee.
But negotiations stalled when Dufresne requested a salary and benefits package that council members considered too costly.
At a special meeting Monday, April 15, council members decided to abandon talks with Dufresne and instead negotiate with Cohen, who was ranked second-highest.
After days of negotiation with Dufresne, council members met to discuss a modified contract.
"I'm not going to say I'm comfortable with it," said Gerwig, who led the negotiations. "It was the best contract that I could come to an agreement on with this candidate."
All in all, Dufresne was requesting about $325,000 in compensation — including a $200,000 salary and $500 a month for a vehicle.
"I honestly thought the salary was too high," Gerwig said. "When we advertised this, we said $150,000 to $175,000, but that wasn't anywhere in the range acceptable to him."
Gerwig noted that she had attempted to compromise and was asking council members to review a new contract that was close to what Dufresne wanted.
Vice Mayor Howard Coates noted that he had agreed to hire a new attorney as a cost-saving measure.
"I supported going to an in-house position if it saves us money," he said. "When I look at this [revised] contract, I have a hard time coming to the conclusion that we'll save money."
Village Manager Paul Schofield said that council members must decide whether they want to pursue the contract or stop negotiations.
"Is the compensation package something you are comfortable with?" he asked. "If the answer to that is yes, then we move forward. If it's not, we stop. Let's figure out that first."
Councilman Matt Willhite said one of his concerns was the monthly car allowance.
Gerwig said it was a "deal-breaker" for Dufresne.
"He found the car allowance to be a deal-breaker, even though we thought it wouldn't be," she said. "He said that he has one car, and if he's going to be using it for business, we could either provide him an allowance or provide him with a car."
Willhite asked whether he was amenable to a pooled vehicle, but Gerwig said he was not.
"He either wanted a dedicated vehicle for his use or an allowance," she noted.
Another matter of concern was that Dufresne asked for his four weeks of paid time off upfront, rather than earning it over the course of the year.
"Could, on day one, they take their 160 hours of paid time off?" Willhite asked, noting that Dufresne would also get another 12 weeks of extended disability time off.
Schofield said it was a possibility.
"Theoretically, yes, but it's not likely," he said. "It's not uncommon for very senior employees to get their paid time off preloaded as part of their contract negotiation."
Coates asked what the total cost was for base salary and all benefits under the proposed contract, and Schofield said it was between $320,000 and $325,000.
Mayor Bob Margolis said that the council should focus first on establishing a base salary and then on benefits.
"He's asking for a base salary of $200,000 a year," Margolis said. "We advertised salary requirements lower than that. If we're not comfortable with [the proposed salary], then anything else we talk about goes back to square one."
Willhite said he wasn't necessarily opposed to raising the salary.
"I called around to some other municipalities," he said. "That is what some of the other attorneys are making at municipalities that are similar in size and caliber."
But Gerwig noted that some of those attorneys had been practicing municipal law for years.
"I said [to Dufresne] that I was willing to go to the high range of our advertisement, knowing that he knows the community well," she said. "But as far as representing a background in this work, he hasn't done that."
Gerwig said she told him his contract could be reconsidered after a year, but he wasn't interested in anything lower than $200,000.
Deputy Village Manager John Bonde, who also sat in on the negotiations, said that Dufresne would be taking a pay cut. "He said he couldn't go any lower because it was less than he is currently making," Bonde explained.
But Coates said one shouldn't expect the same income.
"You almost never replace a private-sector income when you go to work in the public sector," he said.
Willhite said overall he was not pleased with the proposed contract.
"I was looking for a little better package deal for this," he said. "It's not the salary, it's the benefits that is the problem for me."
He reiterated that he was against a car allowance for employees.
"I think when you drive to work like every other person does, you don't need it," he said. "You have to have a means to get to work. Now if you go somewhere and do business while on the job, then you get 55 cents a mile. Or, we can offer a pool car."
Bonde noted that, as he understood it, Dufresne was not intending on negotiating any further.
Margolis said that was a big concern for him. "So if this council doesn't agree on this contract, if we have some concerns about salary or car allowance… then that's it?" he asked.
Gerwig said she would encourage council members to still try to negotiate.
"I don't think we're going to get anywhere," she said. "But I'd like to say that all five of us agree that there's a bit too much here and there."
But Councilman John Greene, who had to leave the meeting early, was concerned about delaying a decision and incurring between $10,000 and $20,000 a month in legal fees.
"My only concern about not moving forward is that we are incurring significant costs every month due to fact that we don't have someone in house dealing with some of these issues," he said.
Coates said he didn't want to start the process over. "If we weren't successful in negotiating with our first choice, I thought we'd move to the second or third choice," he said.
After much discussion, council members agreed they would be willing to provide a $350 monthly car allowance and a salary of $187,000, but also wanted to clear up language in the contract that would allow for termination of the attorney without cause.
Though Dufresne did not attend the meeting, Wellington staff contacted him via phone, and he rejected the offer.
"He said thank you for the opportunity, but he was not interested," Schofield said. "So, you have some options here. You can give us direction to talk to the next person."
Council members debated two attorneys, Gary Brandenburg and Cohen. Staff noted that Brandenburg had more municipal experience but lives farther away, while Cohen lives in Wellington has been involved in the community.
"I would support moving ahead with [Cohen]," Gerwig said. "I think it will be more fruitful."
But Willhite said he was concerned at her willingness to take a lower salary.
"It felt like she was willing to take anything," he said. "If you put a price range of $20,000 difference and they're willing to take the bottom end of the salary… that concerns me."
Council members voted 3-1 to negotiate with Cohen. Willhite dissented, and Greene was absent.