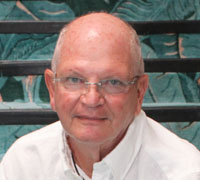 BY JOE NASUTI, THE PHANTOM
Cannes, Venice and Sundance are the best-known film festivals, but the popular Palm Beach International Film Festival is one of the top 25 in the world — and you can find it right here in your own back yard!
So, if you love going to the movies, then the annual Palm Beach International Film Festival will be one of the best movie experiences of your life.
Through the festival, you can become part of the movie-making experience. You will meet actors, directors and producers. You will be part of an interactive private film screening and rate each movie and short film to select the winners of this year's festival. It is truly unique, and the end result is a whole new appreciation of the movie industry.
I look forward to this fun-filled event, from the opening night film and party at the Muvico Parisian at CityPlace on Thursday, April 4 to the "It's a Wrap" closing awards party at Frank Theaters CineBowl & Grille in Delray Beach on April 11 — and all of the 120 films in between.
For further information, visit www.pbifilmfest.org.