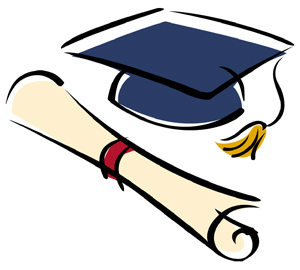 BY ALEXANDRA ANTONOPOULOS
Hundreds of seniors from the western communities will descend upon the South Florida Fairgrounds next week for graduation ceremonies celebrating the end of their high school careers.
The commencement season kicks off with Wellington High School's graduation Tuesday, May 21, and continues with graduation ceremonies for Seminole Ridge High School and Palm Beach Central High School on Thursday, May 23. Royal Palm Beach High School will celebrate the Class of 2013 on Friday, May 24.
Each spring, students power through their days with laser focus, patiently biding their time until the bell rings that final chime of the semester, marking the arrival of summer.
For high school seniors, though, the last weeks of May present an opportunity for both reflection on school years past and excitement for what lies ahead. Their years of effort and determination have all led up to this: graduation day.
In the western communities, the graduating classes each have their own standouts. These students represent the top of their class. They have worked tirelessly to achieve academic success. In their ranks are future entrepreneurs, cultural icons and the bold leaders of tomorrow.
At Wellington High School, graduate coordinator Susan Cooperman witnessed a kind and motivated graduating class overcome distractions and focus on the task at hand. "We had a lot of scheduling changes and interruptions due to testing this year, but they handled it with aplomb," she said. "They adapted very easily."
Ali Sina Booeshaghi is this year's WHS valedictorian. After graduation, his sights are set on the Massachusetts Institute of Technology, where he intends to study engineering. The school's salutatorian, Marc Nebb, will attend the University of Florida in the fall.
Cooperman went on to stress the strength of character that she saw in the graduating WHS seniors. "This class is a very nice group of people; they're really a motivated, good group," she said.
WHS graduation exercises will be held Tuesday, May 21 at 4 p.m. at the South Florida Fairgrounds Expo Center.
A similar sentiment was echoed by Seminole Ridge High School Principal James Campbell, who remarked on the achievements of his 525-student graduating class, despite a rocky back-to-school transition.
"Hurricane Isaac closed the school for six days," he said. "Regardless, it was a quiet but successful year," Campbell said. "Many of our students received scholarships, both athletic and academic."
One of them is valedictorian Ryan Meingasner, who accepted a full academic scholarship to Duke University and plans to study neuroscience. Meingasner is one of seven high school students nationwide to be named winners of Duke's University Scholars Program. Andrea Olave, this year's salutatorian at Seminole Ridge, plans to attend the University of Florida.
Commencement for Seminole Ridge's Class of 2013 will be Thursday, May 23 at 8 a.m. at the South Florida Fairgrounds Expo Center.
With 675 students set to walk across the stage, Palm Beach Central High School has one of the largest graduating classes the western communities will see this year. Donna Baxter, PBCHS student activities director, applauded the philanthropic efforts of the school's seniors as Palm Beach Central celebrates its 10-year anniversary.
"What's significant about this class is their commitment to philanthropy," Baxter said. "These seniors raised over $40,000 for St. Baldrick's pediatric cancer research, over $20,000 for the Children's Miracle Network and over $15,000 to help build a school for Darfur refugees in Africa."
In addition, PBCHS seniors donated in excess of 700 pints of blood over the course of the 2012-13 year.
Palm Beach Central's valedictorian Dimitri Alexis will attend the University of Miami, while salutatorian Alexis McClanahan will attend the University of Florida.
The PBCHS commencement will take place at the South Florida Fairgrounds Expo Center on Thursday, May 23 at noon.
Robert Grossman, guidance counselor for the senior class at Royal Palm Beach High School, said that this year's graduates are truly a multitalented bunch. "They're a diverse, dynamic and bright group," he said.
The school's valedictorian is Hannah Locop, who will attend the University of Florida, while salutatorian Christina Lam will attend the University of Central Florida.
The RPBHS Class of 2013 saw many academic and extracurricular honors, such as the National Achievement Award, the George Snow Scholarship and Pathfinder scholarships. The school will graduate 500 seniors Friday, May 24 at 8 a.m., also at the South Florida Fairgrounds Expo Center.