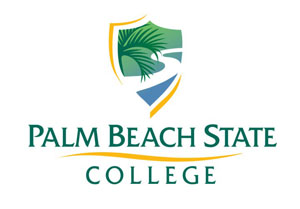 Loxahatchee Groves Town Attorney Mike Cirullo filed a response Tuesday to a lawsuit filed by residents who circulated a petition to stop the construction of the planned Palm Beach State College campus on Southern Blvd.
In March, Town Clerk Sue Eichhorn deemed the petition insufficient because there was no indication that the text of the petition had been attached to the list of signatories when it was circulated, as required by the town charter.
Town resident Todd McLendon, on behalf of Petitioners' Committee for the Repeal of Ordinances, filed a writ of mandamus April 24 to compel the town to show cause why it had not acted upon the petition.
Cirullo's response contended that the clerk and council responded appropriately when the clerk deemed the petition insufficient and the council upheld the clerk's decision.
McLendon and the committee are seeking an order compelling the town clerk to perform the ministerial act of processing the citizens' initiative and moving forward with a referendum.
However, the town does not believe its role in the matter is purely ministerial.
"On the other hand, the members of the committee did not do what they were obligated to do," Cirullo wrote in the town's response. "The amended petition is utterly without merit and must be rejected by this court."
The response also asserts that the court needs to ascertain the petitioners' standing as a legal entity to bring action against the town. If it is not a legal entity, the individual members, as opposed to an individual member, should collectively sue the town.
Cirullo's response further points out that the town charter provides for a determination by the town clerk that specific criteria have been satisfied, and the clerk found that the initiative petition did not satisfy those criteria. The determination was subsequently upheld by the council. "The decision of the town council to uphold the town clerk's determination of insufficiency necessarily involved the exercise of judgment and discretion," Cirullo wrote.
During the council's consideration of the petition and the clerk's finding of insufficiency, McLendon had said that copies of the ordinance were attached to the list of signatories, but they had been removed when the committee submitted the petition.
"The petitioner admits that the initiative documents were altered in that required items were removed," Cirullo noted.
The response also contends that the petition is unconstitutional in that it conflicts with a state law that prohibits amendments to comprehensive plans from being the subject of initiatives or referenda except in very limited circumstances not applicable in this case.
Cirullo added that two bills have been approved by the Florida Legislature and are on Gov. Rick Scott's desk awaiting signatures that would render the petition invalid if either bill becomes law.