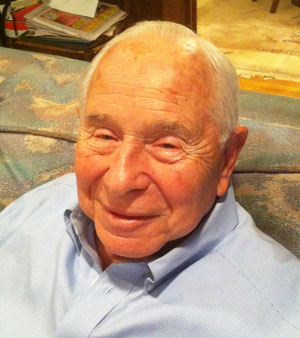 FOOTLOOSE AND…

The accolades and endless plaudits are still pouring in for Jason Kidd after his recent retirement from the National Basketball Association after 19 outstanding seasons. After all, how many other professional basketball stars could "dominate a game" without being a leading scorer? Kidd could, and did, regularly.
Perhaps the most surprising statistic for the 6-foot, 4-inch guard playing with the likes of Shaquille O'Neill (7'3"), was his career ranking at No. 50 in the league's rebounding numbers (8,725). Other impressive career totals: assists, at No. 2; triple-doubles (12,091); steals, No. 2 (2684); minutes, No. 3 (50,111); and 3-point field goals, third (1988). Remarkable!
Like any of the great football quarterbacks, Kidd was able to see plays develop prior to their actual happening and deliver a perfect pass often at the very second the recipient realized he was open. Kidd could deliver a flawless pass through a pileup of players, or, with equal skill, flick an alley-oop pass for a dunk basket.
"He was always one pass ahead in his mind," enthused Dwyane Wade, the Miami Heat all-star. "He just made so many guys better with his special talents."
For the record, Kidd played for four teams: Dallas, Phoenix, New Jersey and New York. He accumulated one championship ring (Dallas, 2011), two Olympic gold medals, 10 all-star selections and more. He was a true basketball whiz. I wonder if we'll see another like him in the next 19 years?