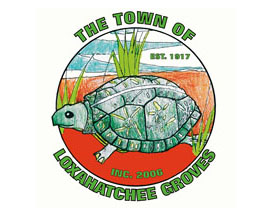 The Loxahatchee Groves Town Council is reviewing the use of golf carts and other small vehicles on local roads. The council could pass a resolution later this month designating which town roads they can operate on.
At a meeting Aug. 6, Town Attorney Michael Cirullo said he had done the review of the legalities of golf carts, all-terrain vehicles (ATVs), mini-trucks and other small, low-speed vehicles that had been requested by the council.
Cirullo included golf carts, all-terrain vehicles and swamp buggies in his memo. He concluded that low-speed vehicles and mini-trucks are permitted without taking any action.
"There are rules and regulations in the statutes for those, and I've outlined them in my memo," he said. "You can take action not to allow them, but if you take no action, they are allowed on the road."
Golf carts and swamp buggies, however, would require action by the council, Cirullo said.
"The main issue that you would consider in doing that is to designate the roads on which they could be safely operated," he said. "You need to have a consideration that they're safe for the road conditions. Once you do designate those roads, there's signage that needs to be put up to tell the golf cart and swamp buggy folks, 'Yes, you can use it,' but also to warn drivers that there may be golf carts and swamp buggies coming through."
Cirullo said he did not have a format for such a sign but that the first step would be for the council to decide whether to put it on its agenda for action and to have town administration review the roads for possible golf-cart use.
"Once those roads are designated, I would recommend a resolution to designate those roads with whatever review you may use to confirm that vehicles can be safely operated," Cirullo said. "If you're going to make a difference between some roads allowing swamp buggies and some roads allowing golf carts, then you would need separate resolutions."
Councilman Jim Rockett pointed out that under the information Cirullo had given them, golf carts on roadways must have a rear-view mirror and red reflective warning devices on the front and rear.
"My favorite standards for golf carts are efficient brakes and reliable steering," Cirullo said. "One issue that came up was the age [of the driver], and under the state statute, the minimum age is 14."
Councilman Tom Goltzené said the only thing he did not see in Cirullo's memo was accommodating for tractors and other farm equipment, which Cirullo said is already covered under agricultural exemptions, which are allowed under state regulations to operate on the road, but require a luminescent triangle on the back.
Cirullo also pointed out that there is a separate state statute for golf carts in senior communities. "I did not want to over-analyze that, but I did want to point that out for the record, since it was mentioned," he said.
Goltzené made a motion to bring the topic back at the Tuesday, Aug. 20 meeting for formal consideration. The motion carried 5-0.