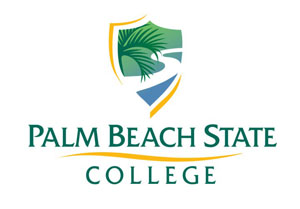 The Palm Beach State College Board of Trustees voted last week to spend up to $4 million for architectural design, infrastructure and site work on the college's long-planned fifth campus in Loxahatchee Groves.
"That will get us through the design and engineering and will allow us to begin work immediately on the site plan and infrastructure improvements," Dr. Grace Truman, director of college relations and marketing, told the Town-Crier on Monday.
Infrastructure improvements will include paving B Road, the cost of which will be shared with developers of a planned commercial site, Loxahatchee Groves Commons, to be built on 22 acres of the 97-acre site at the northwest corner of B Road and Southern Blvd., formerly known as the Simon property.
The college's board previously authorized $4.5 million in August 2011 to purchase 75 acres of the property for the campus and finalized the purchase last October. The site includes more than 1,000 feet of frontage on Southern Blvd.
The unanimous decision to finance construction was among two key items approved by trustees at their regular meeting Tuesday, Oct. 8 to keep the project moving forward. It puts PBSC closer to its goal of providing more convenient access to educational services for residents in Loxahatchee Groves, Royal Palm Beach, Wellington and The Acreage/Loxahatchee area.
Trustees also approved the educational specifications for the entire first phase of the campus. In addition to architectural design, site paving, drainage and utility infrastructure, the first phase will eventually include a 50,000-square-foot multipurpose classroom/administration building. Those specifications are required by the state for new construction, remodeling and renovation projects for educational facilities.
"We are committed to completing this project and providing access to the most underserved communities in our service area," Palm Beach State College President Dr. Dennis Gallon said. "I'm confident that the residents in Loxahatchee Groves and surrounding communities will be pleased with the convenient educational programs and services this campus will provide."
The college has received all of the necessary land-use approvals from the Loxahatchee Groves Town Council. However, some residents who oppose the campus are still seeking to overturn those approvals in court.
College leaders say that the new campus will accommodate the county's current population and future growth. "We're moving forward on this project, and I am excited about that," said Carolyn Williams, chairwoman of the board of trustees.
Serving 48,000 students annually, Palm Beach State College is the largest institution of higher education in Palm Beach County. Established in 1933 as Florida's first public community college, it currently offers more than 100 programs of study at locations in Lake Worth, Boca Raton, Palm Beach Gardens and Belle Glade.