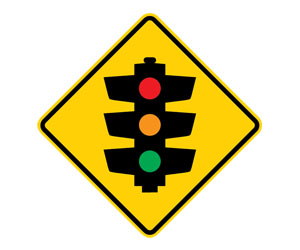 Wellington is considering allowing golf carts on some village roads and, on Wednesday, Oct. 9, the Wellington Equestrian Preserve Committee weighed in on what regulations its members would like to see.
Though golf carts are a common sight on bridle paths and canal banks during the equestrian season, they are illegal in Wellington. But the village is considering changing that.
Wellington Projects Manager Mike O'Dell told committee members that a new state statute could allow the use of golf carts on some village roads with speed limits under 25 miles per hour if the Wellington Village Council passed an ordinance allowing it.
"The state says the local government has jurisdiction over local roads and streets," he said. "Operating golf carts can be regulated by local governments."
He stressed that this would not include private roads in gated developments or similar situations, which are regulated by homeowners' associations or private owners. He also noted that some vehicles, such as all-terrain and utility vehicles, are not allowed on roadways by state statute, except for those owned and operated by law enforcement or village staff. "We don't have the option to say we want to allow those," O'Dell said.
O'Dell wanted the committee's input on allowing golf carts, noting there would be some regulations by state statute. Golf carts would be allowed on pathways 8 feet or wider with a speed limit less than 25 mph. Additionally, the village would have to post signs to alert drivers to golf-cart traffic.
The Wellington Equestrian Preserve has many roads with speed limits less than 25 mph, O'Dell said. It would enable golf cart drivers to move between barns and the show grounds.
The carts would also have to meet minimum safety standards, including lights, a horn, signals and seat belts. State law mandates that all drivers must be 14 or older, and after dark all drivers must be at least 16.
Committee Member Linda Elie said 14 was too young to drive golf carts and suggested making it 16 for all drivers.
"On the show grounds, you have to be 16 with a valid driver's license," she said. "I think we should do that."
Committee Chair Cynthia Gardner said she had spoken with local parents about the issue. "The mothers unanimously agreed that 14-year-olds aren't mature enough to be driving," she said. "They thought it should be 16."
Elie also pointed out that licensed drivers would have insurance in case of an incident.
Gardner stressed she did not want to see golf carts used on gravel or dirt paths used by horses throughout Wellington, commonly referred to as "bridle trails." She said this is already an issue.
"I want to make it clear golf carts, which are commonly driven now on bridle paths, are not allowed on those paths," she said.
Gardner noted that Wellington was developing multipurpose paths, especially along roads with higher speed limits in the Equestrian Preserve Area, which would allow golf carts to move about freely. Otherwise, they would be able to use the roads.
Elie noted that most issues are caused by horse people themselves, not by uninformed residents.
"It's disappointing," she said. "The people I see causing the most dangerous situations with horses are horse people. There is more consideration given by non-horse people when they see someone riding."
Committee members also favored an educational program to teach residents the rules of riding a golf cart in Wellington.
Gardner suggested the program be tied to a decal that residents would have to obtain before driving the carts on roads. "We can have the educational program when they come to get the decal, and they can sign off that they've read the requirements," she said.
Elie suggested making decals that expire each year, each with its own identification number.
"You could have a number system and a different decal color for each year," she said. "That way, if someone has an incident, they could identify the golf cart involved. The color would make it easy for law enforcement to identify if it's legal for the current year."
But Committee Member Carlos Arellano said it was too difficult to police golf-cart drivers as a government. "The biggest issue we have is around the show grounds," he said. "We need more security to start stopping people. You can't control golf-cart drivers like this."
But Elie said she believed that if given the opportunity, drivers would want to take the legal route.
Arellano said they wouldn't if it meant more of a hassle. "You're not going to get them to install windshield wipers and seat belts," he said. "This isn't our problem. It's a police problem. Let them stop the drivers enough and they'll start complying."
Gardner said that the idea was to set regulations to allow the carts — which are already driving on roads illegally — and then enforce them.
O'Dell said he believed the committee was mostly in agreement about having some policy to police golf carts on roadways.
"We're trying to get the committee's input on what you'd like to see," he said. "We'll bring this to the council and, if they agree, we'll put together an ordinance."
The ordinance, he said, would go back before Wellington's boards and committees before a final vote from the council.
Committee member Michael Whitlow stressed that the ordinance should not permit any motorized vehicles on bridle paths. "There should be no motorized vehicles of any kind on bridle paths," he said. "You can walk, bike and ride your horse, but that's it."
Committee members voted 4-0 to direct staff to take their recommendations to the council. Committee members Myles Tashman, Dr. Kristy Lund and Linda Smith Faver were absent.
In other business, committee members approved a zoning change that would affect how the village views grooms' quarters.
O'Dell said that in the past, Wellington has considered grooms' quarters part of the overall barn structure, which is limited to 1,250 feet per acre of barn area on lots of 5 acres or less, or to 20 percent of the total lot coverage on properties of more than 5 acres.
The change would allow space for grooms' quarters in addition to the footage for barns.
"That means when a builder comes in with grooms' quarters in the plan, it would not count against the square footage for the barn area," O'Dell explained. "This would allow residents to maximize care of the animals."
O'Dell said builders are increasingly asking for more footage for living space in barns, often masking the request for grooms' or trainers' apartments in terminology like a "lounge area" or "additional restrooms."
"The definition of what you include in a barn has changed," he said. "We suggest broadening the definition of grooms' quarters to allow for trainers and people who manage the facility."
Staff recommended allowing living quarters of 500 feet for every four stalls. An eight-stall barn could have 1,000 feet of living space included.
"It may contain individual cooking facilities or one common dining facility," O'Dell said.
Any additional space, such as an office or lounge separate from the living quarters, would be limited by the village's code.
Gardner said this would simply codify what builders are already doing. "When they build stables, they will designate living areas as lounges or offices because they're not legally allowed to have what's required," she said, noting that barn owners are increasingly having their staff live on-site for round-the-clock care.
She also noted that the ordinances could cut down on recreational vehicles, which are used sometimes illegally to house staff.
Gardner suggested giving more space per stall, but Elie said she was worried about the impact on the community if large living spaces were built over barns.
"I don't want to see people renting these out when they're not using them," she said.
Arellano said he'd like to see the size of the living quarters allowed on a case-by-case basis. "The integrity of the homes have to be protected," he said.
Elie made a motion to approve the zoning amendment, allowing for 600 square feet of living space per four stalls. The motion passed 3-1 with Gardner opposed.