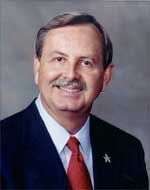 By Palm Beach County Sheriff Ric Bradshaw
The work my crime scene investigators do is much different from what you may see on shows like NCIS, Law and Order and Criminal Minds. On TV, actors find forensic evidence at every crime scene and they use it to solve each crime — usually within an hour.
Real CSI work at the Palm Beach County Sheriff's Office is far different. Our team of more than 15 investigators is just as talented and hardworking as those you see on TV shows, but it takes considerably more work to find forensic evidence at real crime scenes. It can take days, weeks and even months to gather physical evidence that could illuminate what happened in the crime and point to who did it.
Our crime scene investigators get called out more than 1,000 times a year to crimes ranging from murder to sexual assaults to home invasion robberies. They work 24/7 and go to all corners of Palm Beach County, and sometimes outside our community, to collect, document and present evidence needed for deputies and detectives to track down criminals and for prosecutors to deliver convictions.
We take our time in solving crime. There are no quick fixes. Sometimes physical evidence emerges years later, and sometimes there is no physical evidence. In fact, many criminal cases proceed through the criminal justice system without any forensic evidence at all.
But I can tell you this about my crime scene investigators: They are so highly educated, trained and specialized in their work that if there's evidence to be found, they will find it. I see them in action all the time as they take photos, produce videos and diagram crime scenes. They are passionate about their service, never complaining about the long hours and often harsh outdoor conditions they work in. They are usually among the last to leave crime scenes.
It's no wonder my office is one of only a few law enforcement agencies across our nation to be accredited internationally for our CSI work.
CSI methods are driven by protocols that are based on science, logic and law. When dealing with crime, there is no "typical" crime scene and there is no "typical" investigative approach. Each crime is different, and it takes skilled CSI staff to analyze and document the evidence in each crime scene in detail.
Technology also helps our CSI team. Take, for instance, one of our newest CSI pieces of equipment: ground-penetrating radar. This device can locate bullet casings and even bodies buried in the ground. I have kept our investigators well-equipped and well-trained to ensure they have everything they need to do their jobs at the highest level.
So the next time you hear about my deputies solving a major crime, you should know that there's a strong possibility that our CSI team was involved as well. Chances are they were doing a lot of the groundwork that led to leads in cracking the case.