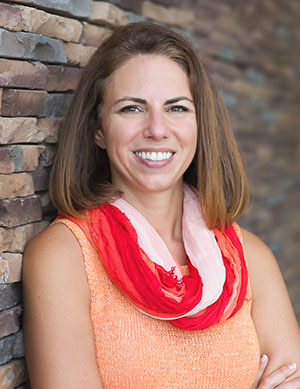 The 2014 election cycle is off to an early start in Royal Palm Beach, as Felicia Matula has declared her candidacy to run for mayor in the March election.
Matula will once again challenge two-term incumbent Mayor Matty Mattioli, who has served as an elected official in Royal Palm Beach for nearly two decades. Matula challenged Mattioli in 2012, taking 40 percent of the vote.
Also up for election next year are Seat 1, currently held by Vice Mayor Jeff Hmara, and Seat 3, currently held by Councilman Richard Valuntas. Neither have drawn challengers as of yet.
The formal qualifying period for the March 11 election opens in late January.
Matula has served on the village's Parks & Recreation Advisory Board, which she chaired, before being appointed recently as an alternate to the Planning & Zoning Commission.
She has also participated in the annual Susan G. Komen Race for the Cure and the American Cancer Society's Relay for Life, where this year she will be team captain for Royal Palm Beach. "This is great because the money we raise in Royal Palm Beach stays in Royal Palm Beach," she said.
Matula said that she is running for office to continue her pattern of community involvement.
"In the past couple of years, I think I've grown personally and professionally, and in the community," she said. "I've put my best foot forward and tried to be involved in all the aspects, from my children and school, to their sports and the community."
Matula earned a master's degree in accounting in 2008. Since 2003, she has been director of finance for Pinnacle Hotel Management, which earns $100 million a year in revenue. "I lead the accounting team," she explained.
She believes that experience would serve her well as mayor.
"I've been in the accounting role for quite a while in my career," Matula said. "I started in operations and customer service, and then morphed into the accounting role, got my degree and continued on… So, in terms of numbers, I'm fully aware of revenues and expenses and what you need to do to run business efficiently, which is what the village is. At the end of the day, it's still a business."
Matula said she would like to see the village remain on the course it's on, and points to the planned Aldi regional distribution center as an example of the progress it has made. However, she would like to see vacant retail spaces filled.
"In addition to that, I would like to see more citizens get involved in municipal elections," Matula said, noting that less than 2,000 people vote in a village of 23,000.
She believes that having more candidates running in local elections, where openings often go unopposed, would improve the process. "It would be nice to have some choices," Matula said, explaining that the process can be discouraging for the thin-skinned.
Matula said people have asked her how she can serve as mayor when she is also a mother of three holding down a full-time job, but she said that she has learned the mechanics of village government.
"There is a village manager, and he runs the village," she said. "The mayor has the same vote as everybody else, but is there to preside over meetings. In my business, I am in charge of meetings all the time, preserving decorum and following procedures."
Matula said she is running because she believes that the current mayor has failed to effectively preside and govern his own conduct at council meetings, asserting that he has refused to let residents speak at council meetings, primarily because he did not agree with their view on an issue.
As a local business person, former college professor and a resident who has served on several different village boards, Matula said that she has demonstrated the ability to preserve order and decorum, and will apply that experience to run council meetings fairly and efficiently. She added that she is a fair and consistent, business-oriented person, who prides herself on being approachable and open to all points of view.
Matula added that she would work closely with the five public schools in Royal Palm Beach. Her first objective would be to work with fellow council members and school district officials to secure an International Baccalaureate program at Royal Palm Beach High School. The program will help keep high-performing Royal Palm Beach students at their community school.
Matula believes the current council has done a good job of keeping taxes low and providing high-quality services. Being aware of the village's bountiful reserves, she would vote to use that money only when it is either absolutely necessary or in the best interest of the public.
She would also like to reach out and establish working relationships with neighboring communities. For seniors and family needs, Matula would develop a task force of citizens to investigate potential amenities of benefit to older residents and residents with young families.
For more information, visit www.feliciaformayor.com.
ABOVE: Felicia Matula photo courtesy Monica Nichols Photography.