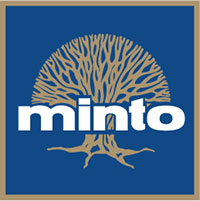 Members of the Loxahatchee Groves Town Council took steps Tuesday to oppose the development of Minto West, formerly Callery-Judge Grove.
Council members said Minto West's developers had been cherry-picking communities within a 5-mile radius to compare its proposed 6,500-home development to, painting an unrealistic picture of what the area is like.
Minto recently purchased the 3,800-acre Callery-Judge Grove property for $51 million and is preparing to ask for up to 6,500 homes and about 1.4 million square feet of workplace and community-serving commercial uses.
The land currently has a future land-use approval for up to 2,996 dwelling units and up to 235,000 square feet of non-residential uses.
Former Councilman Dennis Lipp, who was recently appointed to the Palm Beach County Planning Commission, suggested that the council seek an opinion from the Florida Attorney General's Office for a definition of "surrounding" communities, explaining that Minto West had skipped over the adjacent Loxahatchee Groves and Acreage communities to developments such as Madison Green for references to compatible neighborhoods.
"We need to get our ducks in a row and plan how we are going to address this," he said.
Lipp read from the Minto packet, where county staff cites "smart growth" policies in its considerations for approval, to provide for sustainable communities and lifestyle choices. "Smart growth" includes directing the intensity of use and maintaining respect for the particular character of a geographical area. Other considerations are whether an application protects natural resources, prevents sprawl, provides for efficient use of land, balances land uses and provides for facilities in a cost-efficient manner.
"Minto's response [was that] the surrounding pattern is not efficient and the Minto West community will provide much-needed balance in the central western area," Lipp said.
The Minto response went on to state that the increased densities and intensities are consistent with the surrounding area and allow for efficient use of the property, with a greater balance of land uses and additional opportunity for jobs and correct the "housing imbalance" in the surrounding area.
"They're mixing all sorts of metaphors together there," Lipp said. "In other words, they're going to make it better because they're going to make it more dense."
He also read Minto's response to county land use compatibility requirements, to ensure that land uses are not in conflict with those of surrounding areas, whether incorporated or unincorporated.
Minto's response was, "The Minto development lies in the center of a vast area committed to sprawl pattern development. The central western communities have been the subject of numerous county initiatives aimed at addressing the land use and balance in the area."
Lipp said the Minto application is similar to an application submitted by Callery-Judge in 2008 that was shot down by the Palm Beach County Commission, asking for up to 10,000 homes and 4 million square feet of non-residential space. That application reached out in a radius of 5 miles to pick up developments such as Madison Green, also ignoring Loxahatchee Groves and The Acreage, he said.
"This is what we're up against," Lipp said. "We've got to have a lot of ammunition. I've spoken to the county attorney about an attorney general opinion, and I think that's something we need to look at."
He said Minto West will not come before the planning commission until the beginning of next year. "I think the sooner we have an attorney general's opinion, the better off we'll be," Lipp said, adding that the Highland Dunes project on the Palm Beach Aggregates property is also entering the process. "I think these folks are operating in a bubble. I hope that when they finally decide to come out here and see what our community is like, they're going to realize we don't need an urban setting in the midst of a rural community."
Mayor Dave Browning said the issue is something the entire community would need to get involved with. "This is not something we can sit around and think this is not going to change our lifestyle," Browning said. "If they are allowed to go with higher density, every other future project out there will look at the same thing."
In the face of that development, Browning said Okeechobee Blvd. would be vulnerable to expansion and divide the town.
"We will be lost in trying to limit it or design it in some way that will be reflective of our community," he said. "This is probably the most important fight we've had outside of the original Callery-Judge."
Councilman Jim Rockett made a motion to have legal staff draft a letter to the attorney general asking for an opinion on the definition of "surrounding communities," and it carried 4-0 with Councilman Ryan Liang absent.