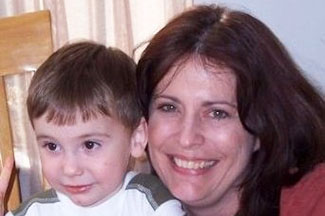 Friends and family of an Acreage woman are asking for the support of the community as they raise money for a procedure that doctors say could change her life.
On Saturday, Jan. 25, family and friends of Dana Reeves will hold a yard sale at Citrus Grove Park in The Acreage to raise money for an operation that could help her breathe easier.
Ten years ago, Reeves was an active mother of four children who found herself in the hospital for what doctors believed to be asthma. Soon, she was unable to maintain her active lifestyle and, with no history of asthma or other illness, found her condition worsening.
"Originally she thought she was getting sick from working too much," said Brittany Yorke, Reeves' daughter. "She hasn't been able to work for a while now. It has been really rough watching her go through this."
Reeves' condition worsened over the past several years, landing her in the hospital on a near monthly basis. She has been on prednisone to treat the asthmatic symptoms, and steroids have caused serious muscle and nerve damage.
At only 49 years old, Reeves needs the assistance of a cane or wheelchair to move about and faces extreme pain because of the nerve and muscle damage. If she goes outside, she risks being exposed to smoke, dander, pollen and other allergens that can worsen her condition.
"Her body shakes uncontrollably," Yorke said. "She has vitamin bone deficiency. She's in a wheelchair now and can't drive."
Yorke said her mother's condition and hospital stays have been hard on the family.
"My younger brothers have to help her and drive her places," she said. "My dad is working as much as he can, and then he has to come home and cook dinner. It's hard enough for her to get out of bed, let alone take care of the house."
Reeves' doctors believe that a relatively new procedure called bronchial thermoplasty could help her condition. The procedure puts a small catheter into the bronchial tubes to apply heat to the smooth muscle, minimizing constriction of the airways.
The procedure would lessen the need for Reeves to take steroids, saving her from further nerve and muscle damage. But to have the procedure, she will have to travel to Shands Hospital in Gainesville, with the procedure being done in three stages three weeks apart. "The doctors think this could really help her," Yorke said.
But Reeves' insurance company will not pay for any part of the costly procedure. Her family and friends hope to raise $25,000 to offset the cost of the procedure, as well as travel expenses.
To do this, they are holding a yard sale fundraiser at Citrus Grove Park (8501 Avocado Blvd.) from 8 a.m. to 3 p.m. on Saturday, Jan. 25.
"We're trying to get donations of items from the community that we could sell to raise money," Yorke said. "We also have a general fundraiser on our web site."
Yorke said she is also looking for volunteers to help on the day of the event, as well as those looking to come out and support Reeves by purchasing items in the yard sale. "Anything helps," she said.
Yorke, along with friends and family, will be at Citrus Grove Park to collect items on Saturday, Jan. 18 from 1 to 3 p.m. Anyone wishing to donate items can also bring them on the day of the sale before it opens.
"We're hoping people can bring items the morning of the sale," Yorke said. "One of the challenges we are facing is running out of room to store everything beforehand."
Yorke said anyone who wishes to donate items can contact her online at www.hopefordana.com. Donations are also being accepted, and already the community has raised almost $9,000.
Reeves said she was thankful for the support.
"On behalf of myself and my family, I would like to thank everybody for their kind words and generous donations," she said. "I have faith that because of all of you and others, we will reach the amount we need. Everybody's kindness will allow me to get the procedure I need at Shands Hospital. Thank you again from the bottom of our hearts."
ABOVE: The Jan. 25 yard sale will benefit Dana Reeves, who needs expensive surgery in Gainesville.