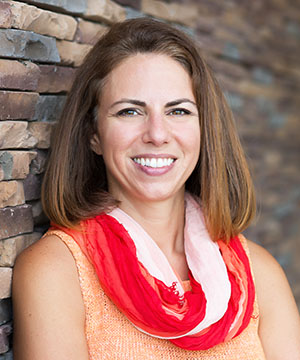 Felicia Matula, one of three candidates challenging incumbent Royal Palm Beach Mayor Matty Mattioli, promises to be a pro-active leader who encourages more people to become involved in local government.
Matula, who ran for mayor two years ago and lost to Mattioli, joins former Councilwoman Martha Webster and businesswoman Laurel Bennett on the Tuesday, March 11 ballot.
Her top goals would be to encourage more resident participation in government and have more transparency.
"I think that if we explained or provided more information to the residents when they show up to the meetings, there wouldn't be as much angst," Matula told the Town-Crier. "Set the agenda and set the tone so that that they know, here's the process. Give them some more understanding about how the process would work."
Holding a master's degree in accounting from Nova Southeastern University, Matula serves as chief financial officer of Pinnacle Hotel Management, a Royal Palm Beach-based company that runs hotels across the nation.
Previously chair of the Royal Palm Beach Recreation Advisory Board, Matula currently serves as first alternate on the Royal Palm Beach Planning & Zoning Commission.
Matula has been married for almost 20 years and has three children attending local public schools.
This year, she is team captain for the Royal Palm Beach Relay for Life and commissioner of the Royal Palm Beach Youth Softball Association. She also helps with youth soccer.
Among her top accomplishments, Matula lists earning her master's degree while raising two young children with one on the way. "That was a juggle of my time, but I am now quite proud of the fact that I am chief financial officer of a company," she said.
With her background, Matula said she is confident she would do a good job as mayor. "I've been up on the dais for the two volunteer boards that I have been sitting on, and I have the support of two current councilmen," Matula said. "As a businessperson, I feel I can run an effective meeting, and if you look at the charter for Royal Palm Beach, it says that the distinction between the mayor and the other council positions is really the setting of the agenda and the running of the meetings."
As mayor, Matula would show more support to Royal Palm Beach High School. "We still need to reach out to the school district and see if we can't help in some form to get the appearance of the high school to be more updated. It is the first thing that you see when you come into the village," she said.
She also wants to continue to support Principal Jesus Armas in getting the new International Baccalaureate program he has been working on. "I think it's critical that we try to keep the 1,000 students who leave our village to go to other high schools," she said.
Matula believes the current council has done a good job of keeping taxes low, and she would continue to build on that.
Matula noted that several issues have arisen recently regarding Royal Palm Beach Commons Park. At a recent council meeting, residents of Heron Parkway showed up to protest a proposed new pedestrian entrance to the park and to object to the location of a bike path in park drawings that have not yet been finalized. The council withdrew the plans for the park entrance until there is further public discussion.
She said that setting up a GPS map with the proposed bike path would enable people to better understand the proposal. "It's not set in stone," she said. "It's a work in progress."
Matula said questions have also arisen over the planned dog park, including the lack of shade. "The dog park seems to be an issue at every forum I've been at," she said. "It has grown larger than was intended."
Asked whether she thinks the village faces financial shortfalls in the future, Matula said that she has not analyzed the question thoroughly but pointed out that the village has a stabilization fund designed to balance any shortfalls.
"I would not be quick to jump into the money, but I have said this at multiple forums, if the shortfall is due to the park, we all have to realize that the park is an asset," she said. "All of the parks are assets, so we have to continue to maintain them. Nobody wants a park that doesn't get mowed and the upkeep is not there."
Matula said she would look at all the departments and make sure they are running as efficiently as possible, then look at line items in the budget to see if there are new ways to generate revenue.
She agreed that there are traffic issues at Commons Park during major events, and she would turn to a traffic engineer for a solution. "I was at Commons Park, and I think I sat there until 11 o'clock before I finally got a call that said you can try to leave the parking lot now because the traffic is flowing," she recalled.
She said she would look at all the alternatives. "Would additional entrances help? They might, but I also understand that if you live on one of those places on the map where they want to put an entrance, you don't want a lot of traffic driving right past your house," Matula said. "I think we need to take a good, hard look and get residents involved in the decision-making process."
To reduce traffic problems overall, Matula said the village should continue in its pursuit of the State Road 7 extension to Northlake Blvd.
"When they extended State Road 7 past Okeechobee Blvd., that was a huge relief to the people who lived north of Okeechobee Blvd.," she said. "I think that opening up State Road 7 would help alleviate some of the congestion from people driving through Royal Palm Beach to go either south or east."
Matula was one of the residents opposed to commercial use at the village's shuttered wastewater treatment plant site. She is glad that a decision has been made to use that site for homes. "I am thrilled with the decision to make this a single-family residential community," she said. "I think the council now needs to figure out if we are going to market the property, and if now is the right time to develop some new homes."
Matula is happy that the Aldi grocery store chain has located a regional distribution center in the village along the State Road 7 corridor, which is where she believes that type of use is appropriate.
She said other possible sites for future commercial growth include several properties on Southern Blvd., but she would prefer to help fill vacant storefronts first.
Asked if she feels Village Manager Ray Liggins is doing a good job, Matula said that she has not worked with him directly, but that he appears to be doing well.
"Ray Liggins, if he ever got out of this business, would be a fantastic general manager in a resort," she said. "He has the personality for it, he seems to get along with everybody."
Rather than retreating from public life after her failed mayoral bid two years ago, Matula said that she worked hard to add to her experience.
"I've done more in the last two years," she said. "Two years ago people said, 'Well, you haven't done enough,' and 'You haven't been involved enough.'"
She said her participation on the Recreation Advisory Board and the Planning & Zoning Commission has given her insight into the workings of municipal government.
Matula urged everyone to learn as much as they can about the four candidates.
"Everyone should go to the Village of Royal Palm Beach's web site and watch the candidates forum," she said. "People can then draw their own conclusions."
Her vision for the village is for it to continue to be a safe community with great parks and schools.
"I think safety should be above everything else, because if people don't feel safe, they will tend to leave," she said. "Our parks are going to continue to be a big asset and a big draw for residents, and I would really like to see our schools be a place where our parents feel comfortable sending our kids, where we're not looking outside our community to send our kids to school."
Matula said voters should choose her because she will listen to residents.
"I don't think the mayor's seat is something you keep because of the amount of time you have spent in it," she said. "I think it's something that you earn."