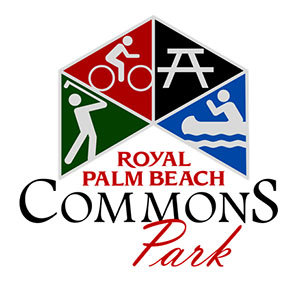 The Village of Royal Palm Beach will host a design workshop for undeveloped portions of Royal Palm Beach Commons Park on Saturday, April 26 at 8:30 a.m.
At the meeting, which will be held on the main floor of the Commons Park Sporting Center, the village will gather input from residents on additional park pathways with a specific discussion of a possible connection to the north.
Village Manager Ray Liggins updated council members on the planned workshop last week.
"We put it on the front page of our newsletter, and it went out to all the households," he said. "We have a survey online that about 100 people have responded to. We're going to keep that open right up to April 26 and bring the results of that information, along with some other methods we're using in gathering information from the public."
In February, the council approved master plan amendments for the park but removed plans for two new pedestrian and bicycle entrances at the park's north end. One of the entrances would be created by demolishing a foreclosed home at 109 Heron Parkway. The village purchased the property for that specific purpose.
However, residents near the proposed northern entrance presented a petition in opposition to the idea, concerned that it would compromise their privacy and lead to more vehicular traffic on the street.
The entrances were part of proposed changes to the park's plan that include the location of a new dog park and community gardens, expanding the use of the great lawn and adding two restrooms.
Other residents complained about pedestrian/bike paths within the park that are on the conceptual drawings of the park but have not actually been designed.
At the April 17 council meeting, resident Peggy Jupp of Swan Parkway East presented another petition on behalf of 111 residents who favor a pedestrian and bicycle entrance at 109 Heron Parkway.
"The signatories are aware of the upcoming charrette, and many have expressed that they will attend," Jupp said. "Having a pedestrian/bike path on the north end of Commons Park will enhance our neighborhood, as well as increase our safety as we walk or bike to the park."
The village's planning consultant, Cotleur & Hearing, will use the information gathered at the workshop to develop a final plan for review and adoption by the council.