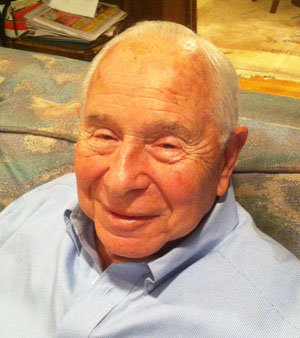 FOOTLOOSE AND…
In the past, this column has advised parents (tongue-in-cheek) to steer their offspring toward professional sports rather than science, medicine or the law. The recent victory of young Rory McIlroy at the British Open Golf Championship kind of proves the point.
McIlroy, just 25, shot an impressive 271 to capture the crown by two strokes over Segio Garcia of Spain and American Rickie Fowler. The money involved… a mere $1.66 million. Named Champion Golfer of the Year, young Rory is currently spending 24/7 looking over "offers from around the world." After all, he is one of only three golfers (joining Tiger Woods and Jack Nicklaus) to have captured three golfing "majors" before age 26.
McIlroy is hardly a flash in the pan on the links. He has already been crowned champion at the 2011 United States Open. Plus, he followed that worldly diadem by slipping on the winners jacket at the 2012 PGA championship.
An interesting, and true, sidelight to the McIlroy saga. His father, Gerry, plus three friends, took on 500-1 odds, 10 years ago and bet 400 English pounds that Rory would win the British Open before he was 26. Their payoff is a four-way split of $340,000. By the way, for the record, Rory McIlroy signed a $200 million contract with Nike about 18 months ago!