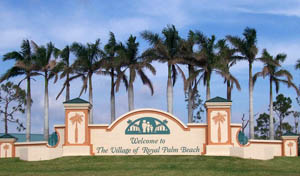 The Village of Royal Palm Beach might discontinue or reorganize its Police Athletic League boxing program due to the increasing cost of having a full-time sheriff's deputy run the program.
The program has been in existence for about 20 years, starting when Royal Palm had its own police department before the village turned it over to the Palm Beach County Sheriff's Office.
Since then, the cost of running the program has spiraled upward, leading Village Manager Ray Liggins to recommend moving the deputy's position that runs the program to a detective's position. The cost is about $130,000 a year to be run by a full-time deputy.
"That's actually the whole point, is you've got 52 kids total from Royal Palm Beach who have been there at least once over the last year, and it costs a full-time sworn officer," Liggins told the Town-Crier on Wednesday.
The free program is run currently in a wing of the David Farber Training Center behind the PBSO's District 9 substation.
"What I did was negotiate a deal with the sheriff that we would have a detective at the same cost as the deputy, obviously at the expense of the PAL program," Liggins said. "The good news is that the sheriff is still somewhat interested in a county program, which it is anyway, with a part-time deputy."
Although the village would not have control over the program, it would still be run at the village's Farber Center. Liggins said he did not have details on the proposal but that it would be a sheriff-run, rather than a village-run, program. "I thought that was a pretty nice offer by the sheriff," he said.
An alternative could be to move the village's martial arts program, which is currently run at the village's recreation center, to the Farber center and discontinue the boxing program. "That would open up the rec center for other activities," Liggins said.
He added that the 168 youth signed up for the martial arts program pay $60 a month.
Liggins added that both programs teach participants to refrain from violence while promoting self-defense, honor and respect. Both programs build confidence and self-esteem, and require years of hard work and dedication in order to succeed.
There will be no financial change to the PBSO contract because they are dropping a deputy and adding a detective at the same cost, Liggins noted.
The addendum will be considered at the Royal Palm Beach Village Council meeting Aug. 21.