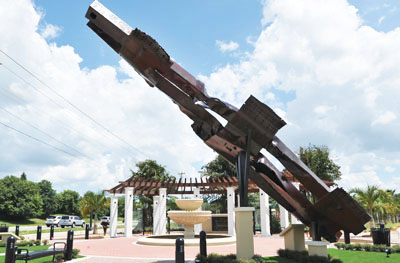 The Wellington Village Council conducted its annual meeting of the Wellington Community Foundation on Monday, and council members discussed the future of the foundation, which has been hamstrung by opinions from the Palm Beach County Office of the Inspector General.
Vice Mayor John Greene presided in the absence of Councilman Howard Coates, who serves as chairman of the foundation.
The foundation currently has about $53,000 in its account. In 2014, it had $1,800 in contributions.
Village Attorney Laurie Cohen, who was serving on the council when the foundation was created, said former Councilman Dr. Carmine Priore had pushed to create the foundation in order to help organizations that sought help from the council to finance projects and activities.
"At the time, we didn't have the Commission on Ethics, we didn't have the Office of the Inspector General, and we had a lot of requests come to the village from various organizations where they had a shortfall in their funding," Cohen said, although the current bylaws limit foundation expenditures to capital improvements.
Cohen said recent inspector general opinions have been that council members cannot use their elected position to benefit a private entity that they belong to.
"What that does is eliminate the ability that you have to seek funds and ask for funds," Cohen said. "You could do it, but you have to create a log, and it is cumbersome, and could conceivably subject you to complaints and things that you wouldn't necessarily want to deal with."
Cohen suggested that the council could disband the foundation or turn its operations over to a private entity, which would require it applying for nonprofit status.
"The 501(c)(3) designation that we have is specifically based on the fact that it is connected to the Village of Wellington, which itself is a tax-exempt organization," Cohen said. "There might have to be accounting work and tax work that would have to be done in order to change that designation, but you might be able to go forward and just turn it over privately… It would be divorced from the Village of Wellington. In other words, it would not be within your control."
She said the other option is to simply disband the foundation.
"You can just decide that you want to donate the funds to the village, because there is no conflict," Cohen said, explaining that the conflict in fundraising arises from the individual members' position as elected officials.
Greene pointed out that the foundation has collected almost $400,000 since its inception.
Village Manager Paul Schofield said the impetus for the foundation's formation was the development of Scott's Place playground.
"The Williamson family made a donation, and the company that he worked for would match that donation if it was to a 501(c)(3)," Schofield said. "My recollection is it was around $125,000, and then GE matched that."
Schofield said the village then started financing the Patriot Memorial out of the foundation before the Office of the Inspector General rendered its opinion.
"When the ordinances dealing with the inspector general were passed, they were very, very quick that public officials could not use their position for fundraising, so we were not actually able to use it to fundraise for the Patriot Memorial once those ordinances were passed," he said, noting that the balance of the Patriot Memorial was paid for out of the general fund.
Councilman Matt Willhite said he would favor donating the remainder to the village and leave the foundation with a zero balance.
"I don't think this foundation is needed anymore," he said. "If you're looking at an annual budget, mine would be to leave it at a zero balance, and then if you want to, the rest of new business would be to make a motion to dissolve the foundation."
Councilwoman Anne Gerwig said her wish would be to divide the balance between Scott's Place and the Patriot Memorial.
"The intent of the fundraising at the time was to go to those hard improvements," she said. "I think it's a good way to dissolve it," Gerwig said.
Greene said he would agree to that allocation. "I think the foundation is a good idea, and where we run into some challenges is because we elected officials, who sit on the board for the foundation, can't go out and solicit funds and have our official positions be used as a political tool," he said. "But I think there's significant benefit to having a 501(c)(3), where individuals can make charitable contributions and receive significant tax benefits… I would like for us to consider appointing a new board and each one of us appointing a private citizen to sit on this board."
Cohen said the bylaws would have to be changed so that the membership could be someone other than council members. She added that the new members would need to be completely autonomous from the council, and probably hire an executive director. "To make it a completely private organization, that's something we will have to investigate," she said.
Mayor Bob Margolis said he had envisioned the foundation as being there for organizations to ask for assistance.
"Years ago, when I was on the council and Dr. Priore brought this up, it was because we were getting so many requests from so many different organizations, very valid requests, very passionate requests, and we just didn't have the avenue to do that," Margolis said, citing examples ranging from the travel needs of a Little League team to uniforms for the Wellington High School marching band. "I think the foundation is really important because right now we don't have an avenue."
At the time, Priore had suggested golf tournaments and other community fundraisers for the foundation, as an alternative to spending tax money. "I don't want to disband it because then we have nothing to tell these people," Margolis said. "I would like for us to investigate some of our options."
Gerwig pointed out that people can make tax-deductible donations directly to organizations and felt it would be difficult to avoid the perception that the village is soliciting the donations, even with an independent foundation. "There are so many 501(c)(3)s that do all those things," she said.
Willhite said he agreed with everything that had been said, but pointed out that the foundation's board had not met for 17 months. "In itself, the organization is not functioning," he said. "We have had this money just sitting there. We have not met, we have not talked."
He added that he did not favor giving his authority to an organization he has no control over, and that a private foundation would then have to hire an executive director, which would require the raising of more money to pay the salary.
Willhite made a motion to continue the discussion after the council's Dec. 8 agenda review meeting, allowing input from Coates. The motion carried 4-0.
ABOVE: The Wellington Patriot Memorial.