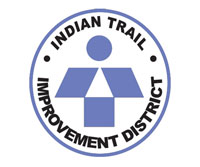 Palm Beach County Commissioner Melissa McKinlay gave an update Wednesday to the Indian Trail Board of Supervisors on the progress — or lack of it — on issues that affect The Acreage.
McKinlay said she met with representatives from the western communities in a roundtable discussion Tuesday attended by representatives of all the improvement districts and municipalities in District 6.
"I think it was the first time that all these individuals had sat around a table and shared ideas and concerns and found equal areas where they can work," she said, adding that she and her staff will work on some of ITID's ideas and report back to the board.
McKinlay said she has been working in Tallahassee to improve the status of the State Road 7 extension to Northlake Blvd., which recently had its financing delayed from 2016 to 2020.
"I was in Tallahassee last week, and the chairmen of the Senate transportation and appropriations committees and the secretary of the Florida Department of Transportation met with myself and [Palm Beach County Legislative Affairs Director] Todd Bonlarron, and they gave us an update on State Road 7," she said. "They're feeling fairly optimistic that the Federal Highway Administration will sign off on the project. I heard today that they are expecting a response by next Friday."
McKinlay said she plans to meet in Washington, D.C. with a member of the House Appropriations Committee to talk about the extension.
"I already had a meeting in Tallahassee this week on State Road 7, so I'll just follow up with them up there, so I'm feeling a little bit better on where we're sitting on that project than I was a few weeks ago," she said.
Funding of $4 million to finish the J.W. Corbett Wildlife Management Area levee was not included in the South Florida Water Management District's budget request to the state, McKinlay noted.
"I spent a majority of my meetings last week in Tallahassee really pushing for the continued funding to finish the Corbett levee project," McKinlay said. "As you know, they gave us $4 million two years ago to do the first 2.7 miles of that project. The South Florida Water Management District has not included the $4 million to do the remaining 2.7 miles of that levee in their budget request this year, and they kind of left that on the shoulders of us to fight for that funding. I know a number of you will be participating in Palm Beach County Days, so I hope that you will join me in some of the meetings with leadership to push the funding for that project."
McKinlay said she had mentioned the project to legislators, including State Rep. Richard Corcoran (R-District 37), who heads the Appropriations Committee and Joint Legislative Budget Commission.
"We just need to keep following up with that and let them know that that 2.7 miles is actually what protects human beings, so I appreciate your help on that," she said.
Supervisor Michelle Damone made a motion that a letter be sent to the SFWMD and officials in Tallahassee asking that the Corbett funding be included in the budget. McKinlay also recommended sending a copy to the Palm Beach County Legislative Delegation. Damone's motion carried unanimously.
McKinlay said she has also asked Palm Beach County Sheriff's Office Chief Deputy Michael Gauger to increase the number of deputies patrolling The Acreage.
"I believe firmly that at some point, regardless of outcomes in the court system, that we are going to be looking at a lot of construction in the area," she said. "I don't think that we need to wait until those homes are built and occupied before you start talking to the PBSO on finding those patrols, because construction sites are a prime target for folks who might come in and steal their construction equipment."
She also congratulated students at Seminole Ridge High School on their Weight of Words anti-bullying program.
"There are four high schools in the county that have participated in that. Two of those are in my district, Glades Central and Seminole Ridge," McKinlay said. "You should be very proud of your students."