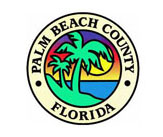 The Palm Beach County Commission approved the sale of 9.92 acres of vacant land in Wellington's Medical Arts District to Village Professional Park for $1.15 million on Tuesday.
Chip Carlson, representing a property owner adjacent to the parcel, said Village Professional Park had been the highest ranked of three bidders in the sale.
Commissioner Steve Abrams said he thought the sale was a good deal for the county, since it was higher than the appraised value, and County Administrator Bob Weisman agreed.
"We're getting more than a million dollars for nine acres of property," Weisman said. "It was competitively bid, and we received multiple competitive bids. This land is in a great general location. This is a great deal for the taxpayer."
The property is located on the west side of State Road 7, north of the Wellington Regional Medical Center campus.
According to the county's staff report, the property is landlocked with questionable access as a stand-alone parcel. It is also low-lying land and is believed to contain jurisdictional wetlands within a large portion of the property.
In 2008, the county issued a request for proposals (RFP) on the land and received bids of $100,000 and $399,280, which were rejected.
In preparation for issuing a new RFP, county staff obtained two recent appraisals of the property that valued the land as a stand-alone parcel at $375,000 ($37,802 an acre) and $380,000 ($38,306 an acre), but also appraised the market value to the adjoining owner at $925,000 ($93,246 an acre) and $960,000 ($96,774 an acre).
A new RFP in December brought three proposals: Thomas Hughes in the amount of $400,000; James J. Ward III for $1,000,192; and Village Professional Park for $1,150,000.
The property is being sold "as is" without contingencies, and closing is to occur within 45 days of commission approval. The county will retain mineral and petroleum rights in accordance with Florida Statutes Section 270.11, but will not retain rights of entry and exploration.
Village Professional Park provided a disclosure identifying Roger Fina as the 100 percent owner of Village Professional Park.
Fina is also a principal of the owner of the adjacent property, according to the staff report.
Commissioner Paulette Burdick made a motion to approve the sale, which carried unanimously. The motion required a super-majority of five votes for approval.