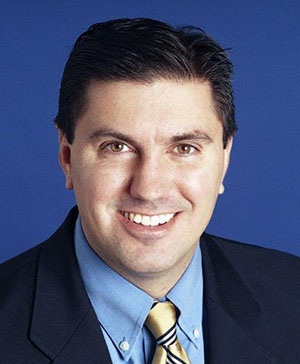 Next year's race for the Wellington Village Council got off to an early start this week when attorney Michael Napoleone filed his intent to run Tuesday for Wellington Village Council Seat 4.
Seat 4, an open seat being vacated by term-limited Councilman Matt Willhite, is one of four seats that will on the March 15, 2016 municipal election ballot in Wellington. The vote will be held concurrently with Florida's presidential primary.
Candidates have until December to enter the race.
Napoleone has lived in Wellington for 13 years. He and his wife have two sons.
"Throughout my community involvement, I have demonstrated a passion for public service and I am committed to ensuring that Wellington retains its unique character," Napoleone said. "Wellington needs a village council that works together to solve local issues, builds consensus and focuses on the needs of our community. I bring a unique experience and a balanced perspective that will work to ensure residents are listened to and our village is preserved for my family and all of our families."
Napoleone is a shareholder with the law firm of Richman Greer PA, where he focuses on business and contract litigation. He currently serves as vice chair of the Early Learning Coalition of Palm Beach County and as chair of the Judicial Campaign Practices Commission.
Napoleone was recently appointed to serve on Wellington's Charter Review Task Force. He is also a former president of the Palm Beach County Bar Association, where he was responsible for overseeing 35 committees, a board of directors and six staff members for the 3,000-attorney organization.
Napoleone is a current member of the Wellington Chamber of Commerce, the Business Development Board of Palm Beach County, the Forum Club, the Florida Association for Women Lawyers and the Palm Beach County Sports Commission, where he serves as legal counsel on a pro bono basis.
Napoleone received his bachelor's degree from the University of Florida and his law degree from St. John's University School of Law.
ABOVE: Michael Napoleone