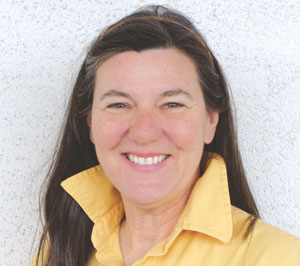 THE SONIC BOOMER
I spent last week at my antiques shop in northern Florida because I like to think it will crash and burn if I'm not there to babysit it. However, nothing could be further from the truth.
Thanks to finally recruiting the magical assemblage of clerks needed to run the place, I am now considered more of an annoyance when I do show up.
So far this May, they have a) handled a sales rush due to a nearby fishing tournament, b) hosted two TV anchor people from First Coast News out of Jacksonville and c) apprehended a thief.
Let's start with the bad news first. "If it bleeds, it leads," as one of my former co-workers liked to say. Nice, huh?
At any rate, antiques stores everywhere are a magnet for people trying to sell off granny's old glassware and dishes. Unfortunately, granny is often alive and well, running behind them with a stick and yelling, "Gimme back my stuff!"
Such was the case with our store. A nicely dressed, well-groomed young man came in and tried to sell us an item at the front counter while his quiet, unassuming girlfriend slinked to the back and went down his list of "must-haves," stowing them neatly in her purse. Then these two bright bulbs walked three blocks and tried to sell the stolen items to one of my antiques dealer friends, the same people who had to give granny back her silverware the week before. Duh.
So the detective was called, and I got my stuff back. Now, instead of hoofing it around town in 90 degree weather, these two star-crossed lovers can cool their heels, languishing in an air-conditioned jail cell and eating food that I paid for with my taxes. They call it "justice."
The TV people were here because they wanted to do a piece on a historic building, but they ended up focusing on our ghost because, really, his antics are much more interesting than that of the stained glass windows and UFO-style light fixtures. So, even though the news people were dressed very nicely, they ended up crawling through the attic and using up valuable footage on what may have been the drain in the embalming room. (Remember, my shop is in a former funeral home!)
They filmed for two hours; the segment was four minutes long. If you want to watch it, go to www.firstcoastnews.com and search for "haunted." That's us. In the background of the piece, you'll see a sign that reads, "Jekyll Island," because that's where Mark and I got married and where we were hoping to go this weekend before we heard about all this stuff going on at the shop.
The store has been busy. Between the fishing tournament, the TV snippet airing and the visits from local crooks, the clerks have been up to their ears in customers. I always bring a trailer full of antiques with me when I come, and that helps attract shoppers, too. People's cast-offs are different from state to state, but I like them all. I don't expect the old wooden skis to sell anytime soon, but they may.
Why? Because I have the most fabulous team of clerks in the state.