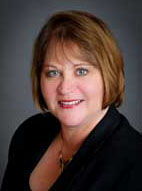 The Wellington Village Council last week extended Village Attorney Laurie Cohen's contract by one year at the recommendation of Vice Mayor John McGovern, who had negotiated the contract.
At the April 26 meeting, McGovern recommended a one-year extension with few changes, to which Cohen had agreed, in light of a new council that might want to amend the contract after that time.
"We had a robust discussion… wherein we discussed the fact that at this point in time, with two new council people and one literally brand-new council person, the fair thing to do, both for the council and Ms. Cohen as the attorney, so that her performance and the breadth and depth of the work that is done in her department could be fairly assessed by each one of us, was to come forward with a one-year extension," McGovern said.
The effective date of the extension was set at May 1.
Councilman Michael Drahos asked for confirmation that the contract was identical to the current contract, except for an increase in the vehicle allowance to $600 a month, which is the standard allowance for senior staff.
Mayor Anne Gerwig pointed out that the attorney still would be eligible for any raise given to staff across the board.
Councilman Michael Napoleone thanked McGovern for taking the lead in negotiating the contract and appreciated Cohen's agreeing to the one-year extension.
"I know you would have liked longer, but I appreciate you working with us so that we can get a chance to get to know how much you and your staff do back there, so we can get a better appreciation and a better handle on what your next contract should look like," said Napoleone, himself an attorney, as are McGovern and Drahos.
Resident Bill Flack said that as president of the Olympia Master Association and an attorney, he had reached out to Cohen on various issues and received immediate help.
"I just want that known, because that's important," Flack said. "We had issues with sober homes. I won't go into other things, but when I reached out, the response was immediate, and it was well-informed. I just want you to know when someone like that exists, where it's not difficult to reach out, it's a very important cog in this government wheel. I'm glad to see that she'll be with us still."
Drahos said that a one-year extension is a responsible thing for the council to do.
"We had an opportunity to work together a little bit on the Planning, Zoning & Adjustment Board, but in the short time that I have worked as a councilman, I've gotten a much more comprehensive view of what you do," he told Cohen. "I agree with Councilman Napoleone and appreciate the fact that you're willing to go into this with a one-year commitment, knowing that we're going to be evaluating you during that time."
McGovern said he and Cohen both agreed to the short-term extension.
"We felt that in order to have a full, fair assessment of the village attorney and the village attorney's office, that would best be done a year from now," he said, adding that he would be happy to conduct the negotiation again at that time.
Gerwig also agreed with the negotiations and the one-year extension in order for council members to better understand the position. "We need to work on that together," she said.
Cohen said she appreciated the one-year extension and did not want the council to feel boxed into a corner.
"I want you to get a fair opportunity to get to know me, and for me to get to know all of you," she said. "I'm confident that over the next year, as we come to know each other better, you will be able to better see a lot of the work that's done in the department by very dedicated and competent people."
Drahos made a motion to approve the extended contract, which carried 5-0.
ABOVE: Wellington Village Attorney Laurie Cohen.