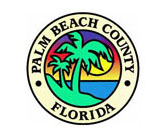 Local municipalities emerged as winners in the Palm Beach County Property Appraiser Office's list of net new property values released June 1.
With property values on the rise, budget decisions are likely to be easier for local leaders.
The Town of Loxahatchee Groves had the biggest percentage of property value increase in the county at 15.62 percent. The total taxable property value went from $221 million in 2015 to $256 million for the 2016 estimate. New construction accounted for $4.4 million.
Royal Palm Beach property values increased 9.86 percent, from $2.28 billion in 2015 to $2.51 billion in 2016, with new construction accounting for $38.3 million.
Wellington property values increased 7.79 percent, from $6.95 billion in 2015 to $7.49 billion in 2016, with new construction accounting for $79.1 million.
Palm Beach County's overall taxable value increased 7.85 percent, from $152.56 billion in 2015 to $164.54 billion in 2016, with new construction representing $2.09 billion.
Loxahatchee Groves Mayor Dave Browning told the Town-Crier on Tuesday that he hadn't been aware of the most recent increase but was happy with the result.
"I didn't realize that, but it doesn't surprise me," Browning said. "I know last year we were probably one of the lowest in the county, so I have an idea that we were just a little bit behind the curve, and that kind of made up for it this year."
There's both a good side and bad side to those numbers, Browning said.
"It's good news, obviously, for people who are wanting to see their land appreciate. If anybody's selling, it makes it good for them," he said. "As far as the town, we like the extra revenue, but for those paying taxes, it's a little more."
Wellington Village Manager Paul Schofield said his village's increase exceeded projections.
"It was a little bit better than we expected, based on what we have seen the past several years," Schofield said. "We expected it to come in at about 5 or 5.5 percent. That's what we did the preliminary budget on, so we were pleasantly surprised."
He said most of the increase was on existing properties rather than new construction.
"As we reach build-out, construction slows, so it was better than we thought it was going to be," Schofield said. "Also, the drop-off in new construction wasn't quite what we thought it was going to be."
He added that some of the Loxahatchee Groves increase can be attributed to equestrian conversions spilling over from Wellington.
"That sets up the property values there much as it did for Wellington," he said. "Our equestrian preserve is 85 percent built out. Those venues continue to grow, and as they continue to grow, there's going to be more equestrians coming to the area. They are going to start looking at the areas around us. They've got to go somewhere, so the other communities around us are going to see some growth in equestrian uses as well."
Loxahatchee Groves Finance Director Perla Underwood noted that the new Groves Medical Plaza went on the tax rolls at $1.7 million, and many properties have been sold at values much greater than their previous assessed value.
"There are some parcels that if you look at the value before they were bought, let's say they were paying an assessed value of $66,000 for a 10-acre parcel with an ag exemption, a house on it and a homestead exemption. That property got bought for $1.2 million," Underwood said. "Their beginning value, regardless of their ag exemption, is not going to be at $66,000 anymore. It's going to start up at close to what they paid for it."
Royal Palm Beach Village Manager Ray Liggins said this year's increase does not yet meet the village's high before the recession, but that's not necessarily a bad thing.
"Between new construction and home values going back up, I'd pretty much say the real estate market has recovered in Florida," Liggins said. "At least in Royal Palm Beach, it has recovered."
The skyrocketing home prices between 2004 and 2007 were not positive for the village, Liggins said, because it was making homes unaffordable for the younger professionals moving to the area.
"I like the existing home values, not going crazy," he said. "A modest increase is good for everybody, but the extremely fast increases do not serve us all well."
Although smaller in amount, Royal Palm Beach's new construction was greater in proportion to population than Wellington's. "We've had some big things going on," Liggins said.
The Aldi distribution facility came on line, as well as other completed projects, and he looks to the Acme Ranches residential project being another big economic and ad valorem boost when completed.
"The bottom line is we are a family-oriented community," Liggins said. "We've attracted young couples wanting to raise families for a long time. The home values, keeping the area nice, keeping parks and rec funded, keeping the police department funded, keeping the place safe and keeping our home values competitive are what is going to allow that to continue."