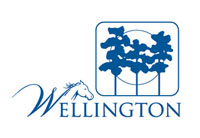 Wellington's Planning, Zoning & Adjustment Board approved amendments for bed and breakfast operations Wednesday. The changes had been rejected by previous board members and were remanded to the newly configured board by the Wellington Village Council.
The amendment was initiated by resident Mimi Hockman, who wants to start the village's first bed and breakfast. Although bed and breakfasts are a permitted use in the current land development regulations, strict restrictions are placed upon them.
Senior Planner Cory Lyn Cramer said that the changes will make the code friendlier to bed and breakfasts. However, there will still be significant restrictions. Proposals will require the more restrictive Development Review Committee approval, rather than a special-use permit, which only requires staff-level approval.
Cramer explained that after the request was denied by previous PZA board members, the council remanded it to the new board for reconsideration.
"It's a new board, so some of you are hearing it for the first time," she said. "There are some changes that have taken place from the previous amendment based on the further analysis of staff and also based on some direction and discussion at the council meeting, so we have modified some things from what you have all seen."
Cramer said most of the changes are in the general village standards, whereas there are currently more restrictions in the Equestrian Overlay Zoning District.
The minimum lot size would be 2 acres, with the maximum number of bedrooms at eight. There are currently no minimum lot size or guest room restrictions outside of the EOZD. Modifications pursuant to the Americans with Disabilities Act would be allowed outside the structure, as well as limited signage. Public water and wastewater would be required, as well as additional parking, and rentals would be limited to 30 days.
For the EOZD, the maximum occupancy would be increased from the current five bedrooms to eight bedrooms, the minimum acreage would be reduced from 3 to 2 acres, and B&Bs must be located within a quarter-mile of a collector or arterial road. Public water and wastewater would be required, and only permanent stables or barns would be permitted.
The Equestrian Preserve Committee recommended approval in April with a recommendation to require conditional use, which requires a public hearing process, as opposed to Development Review Committee approval, and to uphold a separation requirement, which was incorporated into the application. It also recommended limiting the guest bedroom number to five on lots of 2 to 5 acres, and limiting guest bedrooms to eight on lots of 5 acres or more.
Cramer pointed out that the new regulations would create more flexibility to make bed and breakfasts more financially feasible, based on the lot sizes and number of rooms, which have been some of the challenges staff has seen over the past several years.
"What it also does is create more restrictive regulations because we are addressing some issues that need to be mitigated up front," she said. "By taking it from a special-use approval to Development Review Committee approval, that means your engineering department, the building department, planning and zoning, fire and traffic are all going to comprehensively look at this application when a bed and breakfast is proposed, and be able to offer any conditions to mitigate any potential impacts."
Board Member Stephen Levin asked why the previous PZA board had not approved the application, and Cramer said one of the concerns addressed code compliance and enforcement.
"Yes, sometimes there is a challenge to enforce certain regulations, and so you're better off looking at what that regulation is," she said. "For example, we discussed the meals. We cannot enforce whether or not someone serves breakfast or lunch or dinner because we're not going to monitor the property to determine how many meals they're serving. The distinction is that it does not become a restaurant open to the public."
Cramer said the business plan was also brought up, but she said that was not a staff concern.
"This is not a staff-initiated petition," Cramer said. "This is initiated by an entity that would like to operate a bed and breakfast, and at that time, there was concern from a board member as to whether or not the business plan would work. We're not here to determine whether or not the business plan would work. We're here to determine whether our regulations would allow that business the opportunity to succeed or fail."
Board Member Carol Coleman asked whether the ordinance excludes corporations and LLCs, and Growth Management Director Bob Basehart said that anyone who goes into business is probably going to establish an LLC (limited-liability corporation).
"In the Planning Department's opinion, that shouldn't be any of our business," Basehart said. "Anyone today who starts a business and doesn't make it a corporation is running the risk of losing all of their personal fortune because of lawsuits or whatever."
Village Attorney Laurie Cohen said there is no legal restriction on a corporation owning a property.
"It's done all the time in the Village of Wellington, and I don't think you can really restrict that by saying that it has to be occupied by an individual person," Cohen said. "A corporate entity is recognized as a person under the law."
Cohen said she believed the CEO or an officer of the corporation would qualify as the resident.
Basehart also pointed out that many homes in the EOZD are owned by corporations, and that the Property Appraiser's Office gives homestead exemptions to them.
Board Member Alan Shullman asked whether there is any limitation to the number of bed and breakfasts, and Cramer said that would be regulated by the separation requirement.
Board Member Jeffrey Robbert made a motion to approve the staff recommendation, which carried 5-1 with Coleman opposed.