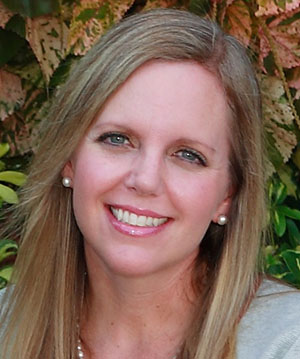 Palm Beach County Commissioner Melissa McKinlay and County Administrator Verdenia Baker visited the Indian Trail Improvement District Board of Supervisors on Wednesday, Oct. 12 to discuss the upcoming county referendum on a one-penny infrastructure sales tax increase.
The proposed surtax would be split among the county, the Palm Beach County School District and local municipalities.
Baker explained that prior to the economic downturn in 2008, the county's goal was to have a sustainable capital improvement plan.
"That capital improvement plan ranged anywhere from $35 million a year to $85 million, depending on whatever infrastructure needed to be replaced or built," she said. "When the downturn occurred, in order not to raise taxes during those horrible times, we ended up devastating our capital improvement plan. We went from about $40 million to about $3 million."
Money was also taken from reserves in order to maintain a level of service during that time, she added.
"As you know, our assets continue to age because of the downturn," Baker said. "In 2013, we started looking at how to identify additional revenue sources and start to address the infrastructure backlog. County staff identified more than $1 billion in backlogged infrastructure. We started talking to the school board. We knew we needed to move forward with the cities."
A majority of the municipalities are in the same position as the county, Baker said.
"They have aging infrastructure, lack the money and, therefore, have a significant backlog in their infrastructure, and so does the school board, so we decided that we would move forward with the penny," she said.
County staff whittled its projects down to about $700 million worth that it considered essential and were approved by the Palm Beach County Commission in March. After working with the school board and Palm Beach County League of Cities, they arrived at a funding formula through a sales tax that they all could agree on.
If the referendum passes, McKinlay said that 50 percent of the revenue would go to the school district, 30 percent to the county and 20 percent to the municipalities.
"I know that there has always been a discussion in the western communities of, 'We provide a lot of tax revenue but we don't get it in return,'" McKinlay said. "I want to assure you that I have been your advocate to make sure that this is not the case here."
Projects just in the Acreage/Loxahatchee area include $3.6 million for bridges, $8 million for drainage, $8 million for road resurfacing and restriping, $400,000 for traffic signals, $3.35 million for a new sheriff's substation and $8.5 million for parks, including $3 million toward a community center at Acreage Community Park.
In addition to that, the school district has capital improvement plans for area schools, including about $7.4 million for Acreage Pines Elementary School, $3.4 million for Frontier Elementary School, $1.4 million for Pierce Hammock Elementary School, $8.9 million for Golden Grove Elementary School, $10.7 million for Loxahatchee Groves Elementary School, $8.6 million for Western Pines Middle School, $2.6 million for Osceola Creek Middle School and $4.9 million for Seminole Ridge High School, for a total of nearly $48 million in technology and infrastructure repairs.
On top of that, the school district has set aside more than $27 million for a new elementary school in the area, McKinlay said. "That is a new construction school, as well as just under $69 million to construct a new high school in the Acreage area, for a total of $144 million," she said. "If you add that with the county, we're talking about $200 million in infrastructure improvements just in this area of the district."
That amount does not include money for projects in the Town of Loxahatchee Groves, the villages of Royal Palm Beach and Wellington, and the Glades municipalities. The new City of Westlake would not benefit because the funding is based on population, and the municipality must have been in existence for a certain amount of time.
"I would hope that everybody would recognize that the schools go hand-in-hand with local government infrastructure," McKinlay said. "Our kids play in the parks after school, they ride on our sidewalks, and their parents depend on the roads to get them safely to and from school and work so they can support their families. The school district recognized that this partnership is vital, and so did we, and that's why we put our efforts together to do one penny."
Visit www.onecountyonepenny.org for more info.
ABOVE: Commissioner Melissa McKinlay.