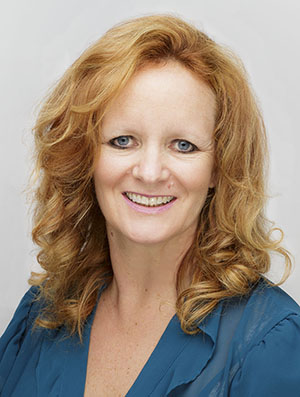 Royal Palm Beach Councilwoman Jan Rodusky has announced plans to run in March for a full term in Seat 4, the council seat she was appointed to earlier this year to fill a vacancy.
Rodusky said that she has enjoyed her past eight months on the council.
"It has been a really good experience," she said. "I feel like I have contributed and really want to see some of the things that I'm starting come to fruition."
Rodusky, who works as the chief grants writer for the Cultural Council of Palm Beach County, moved to Royal Palm Beach in 1996 with her husband Andy. She served for four years on Royal Palm Beach's Recreation Advisory Board before taking time off to raise her children. Now that they are 14 and 17, she has returned to public service.
"I did take a break in active involvement in the community," she said. "However, throughout the years, I paid attention to what was going on, with votes and ordinances that were passed, so it seemed like the right thing to do, to get back involved and make a difference."
Rodusky cited her familiarity with the village's strategic plan in her application for appointment to the council. She sees value in pursuing its goals.
"I believe there is real work to be done in fulfilling the strategic plan," she said. "I feel like it's a really good road map. We develop the strategic plan from the council's past perspective and marry it with the citizens' summit. It was really enlightening and heartening for me to know that the strategic plan and citizens' summit are pretty much aligned."
While on hiatus from public service, but working at the Palm Healthcare Foundation, Rodusky had an enlightening experience through a fellowship that she was awarded through the German Marshall Fund in 2008.
"It is a fellowship to build trans-Atlantic relations with European cities," she said. "I traveled to Brussels and Copenhagen; then to Lisbon; Warsaw and Krakow, Poland; and finished in Bratislava, Slovakia. It's building trans-Atlantic relationships from a policy standpoint, from a diplomacy standpoint and from professional niches that we work in."
Her assignment was to look at healthcare standards there and see what they do differently and whether their policy could be used as a model, and how they handle public safety and security, communications and traffic.
"These are the same things that we think about here," Rodusky said.
One of the things that she noted in Denmark was that as soon as students graduate from college, they go straight into politics.
"They serve their cities, their governments, for a number of years, and then they go on to what will be their professional career," she said. "They're young and they're fresh, and they don't take no for an answer. They've got the new ideas, and it's kind of refreshing. We do completely the opposite… Most of us work for a period of time and get some professional experience, and then go into public office. It's just a different way to look at things, but all of that has helped shape my desire to help shape policy in the community that I love."
Rodusky said the experience helped her develop a broader perspective in shaping policy.
"Although decisions are made locally, they have international effects, so some of the things that are done in Warsaw, Poland, have influenced me and what community looks like, and what involvement looks like," she said. "We live in a global world. It's not just the United States."
Local issues she would like to work on if returned to the council include developing arts as an economic driver, employing local professional artists as a way to engage the community.
"I know we have and have always had them, but I'm becoming more familiar with them," Rodusky said. "It's not just art for art's sake. We can infuse art in the public safety aspect and into the mobility plan. What does signage look like? What does public art look like? What does community engagement look like from an art perspective?"
She said there are many opportunities for more public art, whether it is permanent or temporary.
Rodusky also advocates support of local artists by promoting "maker spaces" as an economic driver by investigating empty shop space in the village where they can operate for profit, and creating places where residents can come in and paint or take food or photography courses.
"It's not just art for passive viewing of visual art, but it's also participatory," she said.
Rodusky stressed that she comes to public service with a different perspective.
"I have a strong tie to the arts, which I haven't seen in other conversations from the council," she said. "That can affect the mobility plan, traffic calming, the senior assessment and the results of that."
Now that the county's penny sales tax has passed, she said the village might be able to complete some of the projects on the capital improvements plan with an infusion of art.
"I'm excited to run on the issues to work on the art, the public safety, furthering the strategic plan, with the citizens in mind — not on my agenda, but really with the citizens in mind — and I hope that I can be a representative voice for them," Rodusky said.
Two seats on the Royal Palm Beach Village Council will be up for election on March 14, 2017. Aside from Rodusky's Seat 4, Councilman David Swift's Seat 2 will also be up for election. Swift has not yet announced his re-election plans.
ABOVE: Councilwoman Jan Rodusky