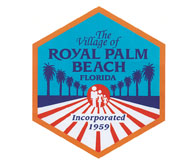 The Royal Palm Beach Village Council last week gave the go-ahead for staff to prepare a zoning-in-progress ordinance regarding medical marijuana establishments.
At the Thursday, Dec. 15 meeting, Village Attorney Jennifer Ashton said having a zoning-in-progress ordinance underway will prevent anyone from applying for a permit to open a medical marijuana establishment until the village has rules in place to control their locations and operations.
A constitutional amendment was passed by voters last month approving the use of medical marijuana. It will become law in January. Ashton said the Florida Department of Health Office of Compassionate Use came out with a statement that currently only recognizes four dispensaries licensed in 2014. None of the dispensaries are in Palm Beach County.
"They do not recognize any others right now, until they are licensed," she said. "The state has taken their position on it, which we like, but we have been receiving a lot of requests and interest from businesses that do want to set up these types of facilities in Royal Palm Beach. We are planning on coming back to you on Jan. 19 for the first reading of an ordinance to impose very specific regulations to these types of businesses."
A zoning-in-progress ordinance would temporarily stop an applicant's ability to obtain approval of a medical marijuana facility, giving the council time to put those regulations in place, Ashton said.
"What I need from you is a motion to initiate a zoning in progress, and it's for three things: medical marijuana dispensaries, medical marijuana retail centers and medical marijuana treatment centers," she said. "A zoning in progress would prevent those businesses from being established in Royal Palm Beach until the zoning is complete."
Ashton said the current action would give staff time to make common-sense regulations.
"We know that the legislative session is going to be addressing this," she said. "There are already several bills on this, and also the Department of Health has to come up with their rules. We know that whatever ordinance we propose to you in January will change. However, it is important to have something on the books so we don't have anything grandfathered in."
Mayor Fred Pinto asked if rather than pass an ordinance, could the council prohibit approval of marijuana facilities until the state regulations are in place. Ashton said a formal moratorium would be necessary to do that, which is the other option.
"Cities are doing that," she said. "The regulations we draft would be based on the 2014 law, so I don't think the laws are going to change that drastically."
Village Manager Ray Liggins said the state has six months after the law takes effect on Jan. 3, 2017, to change regulations. Ashton said Jan. 3 is the important date to meet for a zoning-in-progress ordinance.
"The fact that it is effective before the rules and regulations come in place, you could have business facilities come in and rent out space and try to argue grandfathering against you later," Ashton said.
Vice Mayor Jeff Hmara asked what the advantages were of a zoning in progress over a moratorium, and Ashton said the zoning in progress provides certainty that the village can put regulations in place with the understanding that the ordinance can be amended later if necessary.
"They already hashed a lot of this out in 2014 when the law came down," Ashton said. "I don't see the Department of Health's rules and regulations changing that much. They will just be expanding their rules and regulations."
Councilwoman Selena Smith asked whether the zoning in progress would be effective for the village to control the facilities.
"Just for clarification, if we do this ordinance now, we're not allowing a door to open up?" she asked.
Ashton said a moratorium would restrict a potential business from opening until state regulations are in place, where a zoning in progress would enable the village to establish regulations, such as distance from schools or places of worship, before the state regulations are settled.
"Once adopted, those businesses can move in, assuming they have their licenses from the state," she said. "They won't have their licenses for a while, we know that."
Pinto pointed out that the action will still go through preliminary and final readings at future meetings.
Smith made a motion to go forward with a zoning-in-progress ordinance, which carried 5-0.