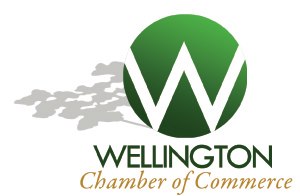 By Jack Lowenstein
The Wellington Chamber of Commerce and its Medical and Wellness Committee will hold the second annual Wellington ColorFest 5K on Sunday, Feb. 19 as part of an effort to promote health and wellness in the community. Runners will be covered in bright colors during color throws throughout the run.
The chamber has partnered with local professionals to educate about and celebrate health and fitness.
"It's something that we do for the health and wellness community," Wellington Chamber Executive Director Michela Green said. "Wellington is a growing health and wellness community, so we wanted to do something that would encourage healthy lifestyles."
The vendor village will return this year. Among the vendors, attendees can expect health and wellness practitioners, chiropractors, healthy food booths and more.
"This year, we are growing vendor village, so there is a lot you can visit before and after the race," Green said.
Runners and people attending can also enjoy entertainment before and during the race and festivities, which will be held at Village Park, located at 11700 Pierson Road.
"We will have live music," Green said. "We have a local, Wellington girl, Aliyah Pike, and she will be singing the national anthem as well as some live songs."
Lisa Banionis, chair of the chamber's Medical and Wellness Committee, said that ColorFest works as a big event to show families in the community that they can all go outside and run together.
"We are trying to bring health and wellness to the community," Banionis said. "We are trying to educate them, setting up the health vendor village with different small practices, set up to tell the community a bit about who they are."
Premier Family Health and Wellness in Wellington will be the presenting sponsor for the second time. The practice is family-owned by husband and wife, Dr. Mariaclara Bago and Dr. Vincent Apicella.
"Last year we saw we could engage not only our staff and family, but other community leaders about what it is we believe in," Bago said of the decision to continue sponsoring the event.
Bago looks at ColorFest as a way to extend the goals of her practice in the community.
"Our vision and mission have always been about providing guidance and education for our patients," Bago said. "We will have a booth to let people know what we do as an organization."
Green recommends that those who plan to attend the event pre-register online at www.active.com, the web site handling registration for the local event. The information will be sent to the chamber for confirmation.
"The first 300 people to register get a swag bag," Green said.
You can run, walk or form a team for the race. Registration is $25 for children ages 6 to 10 years old and $35 for individual, adult runners. Children under 5 years old are free to attend, but will not be given a race bib or timing chip for the race.
Registration and the vendor village will open at 7 a.m. The race starts at 8 a.m. The event runs until 11 a.m.
The race is timed, and there will be awards given out for different age groups and categories.
People will get colors thrown at them throughout the event. The color used is non-toxic, but could be messy. Runners are advised to pack some baby wipes, a box of tissues and/or a beach towel or large sheet.
This is the largest annual event organized by the Medical and Wellness Committee.
"It's a way for us to get families to come out and give them free education right in their backyard," Banionis said. "There is no reason to go outside Wellington because the information is right at your fingertips."
Bago sees this event as a way to encourage people to be active and to lead by example.
"Be the change you want to see," she said.
For additional information about the event, call the Wellington Chamber of Commerce at (561) 792-6525 or visit www.wellingtonchamber.com.