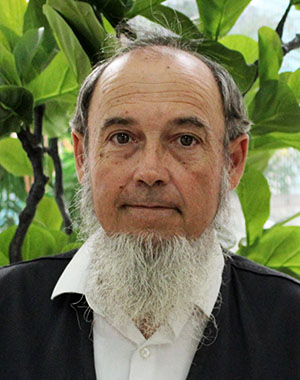 Wrapping up his second three-year term on the Loxahatchee Groves Town Council, Vice Mayor Tom Goltzené is hoping that town voters return him for a third term on Tuesday, March 14.
Goltzené, who holds Seat 5, is being challenged by longtime Loxahatchee Groves resident and former Loxahatchee Groves Water Control District Chairman Dave DeMarois.
A resident of Loxahatchee Groves since 1991, Goltzené grew up in Miami before attending college in Ohio, where he earned a degree in business administration. He returned to Florida and worked for the Keyes Company, and later the Development Corporation of America, which was absorbed by Lennar in 1987.
Goltzené worked for Lennar for a short time. Moving to Palm Beach County, he worked for a private corporation in Palm Beach Gardens before starting his own landscaping company in 1992. He sold that company in 2005. He was also involved in tree farming in Loxahatchee Groves for a number of years.
In recent years, Goltzené has gotten into cattle ranching, which is his current occupation. He leases property in Wellington, Loxahatchee Groves and The Acreage. He will have 850 acres in cattle by this summer. "I'm full-time involved in cattle ranching," he said.
Though Goltzené has had many different occupations, he worked in fields that he found interesting and was able to apply his business degree toward.
"I got into politics about six years ago," he noted.
The catalyst for seeking a council seat was an interaction with the town about cattle licensing.
"I realized at that point that they didn't understand the Freedom to Farm Act," Goltzené said. "So, I got involved in local politics."
He was able to solve his problem fairly quickly, but he ran for office to help others who were going through the same issue, where the law might say one thing but was being applied differently.
Goltzené tries to keep his focus on service to the residents.
"I'm qualified by the fact that I have experience doing it. I feel that I have a fair attitude. I have an ability to judge putting aside my personal feelings when we get into quasi-judicial matters," he said. "And I don't really feel like I have a personal agenda… I also have the understanding, through my business background, of the finances and the intricacies involved in the bonds and different methods that are used to get financing for the town."
Goltzené highlights bringing about a level of professionalism to decision-making that is based on the rules. More recently, he is proud of improving the roads under the town's control, adding stabilization and base rock. He is also proud of having a real town hall, rather than having town offices in a strip mall. He noted that the town is getting closer to implementing a referendum to improve road surfaces.
The top three issues in the campaign, Goltzené said, are roads, the continuity of the council as it's currently staffed, and whether the town should use its funds to pay off OGEM loans.
"This would be, I think, taking the money of all and spending it on the bills of the few, especially in that the few all agreed to the debt," Goltzené said. "That's really not appropriate."
He believes that the LGWCD should control water and deal with canals, while the town handles the roads and all other necessary government functions.
"The relationship should be of each one doing what they need to do," Goltzené said, noting that he does not believe the LGWCD should become dependent upon the town. "I think the town should be focused on the roads because that is the arrangement generally which exists around the state. The water control district should focus on the water control aspect of their mandate. With that, you can have a good division. What we have now is an overlapping of services, which leads to confusion of the residents and is very inefficient."
Goltzené does not see the need for more town services, although there are some things that can be done better. For example, the town has not grown to the point where it oversees its own building inspections. Outsourcing that to Palm Beach County has led to abandoned-type houses that Loxahatchee Groves hasn't been able to get condemned, Goltzené explained.
"There are some things that are dropping through the cracks. Those things are because we just started this town 10 years ago, and we have to pick up those pieces and figure things out," he said.
Goltzené would like to see the improvement of the road bases, accompanying drainage and a reasonable width of asphalt. He does not favor any ad valorem taxes or a special road charge for this.
"Roads in Loxahatchee Groves are a very touchy subject," he said. "The idea that I want to improve the roads in a way to encourage development, or anything like that, is not true."
Goltzené suggests traffic circles and left turn lanes on Okeechobee Blvd., with medians.
"Our goal is not to turn that into anything that would give people the impression that this would be a big commercial corridor someday," he said. "There is no support among people in the town at any time that we have ever had a charrette, public meeting or anything, for expanded commercial on Okeechobee."
Lowering the speed limit on Okeechobee Blvd. to 30 miles per hour has community support, he said, noting that it was done by request to discourage cut-through traffic. "We're working to help our residents, versus being part of a cut-through road that is problematic for most people," Goltzené said.
Goltzené thinks that the town's management firm, Underwood Management Services Group, is doing a good job.
"We started from a fairly blank slate. We're building systems. We're on a learning curve, no doubt. I think everyone in town is on a learning curve," Goltzené said.
However, his goal is for Underwood Management to work itself out of a job over the course of its contract by bringing in town employees that are not dependent upon the contract.
In response to last year's Palm Beach County Office of the Inspector General report on Loxahatchee Groves, Goltzené sat down with the OIG's auditors to learn about the issues. He feels that the town has implemented the necessary changes.
While his opponent has focused on the OIG report, Goltzené feels that is just a cover for what is really going on.
"Mr. DeMarois' candidacy is a result of Mr. [John] Ryan's ax-grinding and Mr. [Ron] Jarriel's desire to have an additional vote on the council," Goltzené said. "He's not satisfied with his one, and he'd like to have three. That's how I see it, pulling no punches."
Goltzené's vision for the future of Loxahatchee Groves is for it to develop organically, as it has in the past. "It has changed, yet it has changed to stay the same in a lot of ways," he said. "The people who live here are the people who decide how the place is going to be."
Over the last three years, he said, 30 percent of the properties have switched hands. This has led to a double-digit increase in property values, he noted.
Over Goltzené's two terms, six years, on the board, he said, the town has become more professional in its way of doing things, allowing the management to do its job.
"There was too much, in the past, favoritism, and there was too much, in the past, people believing they were the boss and saying how things were going to be," Goltzené said. "We've stopped that. We're trying to go ahead. My opponent's candidacy is a response and a reaction to that."
While DeMarois has called out Goltzené for recusing himself on certain votes, Goltzené said that he is just following state law. Rather than doing anything improper, he recuses himself. That has mostly been due to his cattle leasing contracts and places where he has an option to buy property.
Goltzené, on the other hand, feels that others have not recused themselves when they should have. One example of that would be when DeMarois' road was resurfaced.
"Mr. Jarriel, Mr. [Jim] Rockett, Mr. [Ryan] Liang voted to resurface Compton, Marcella and Bryan, once again, benefiting three sitting members of the water district board," Goltzené said. "Rather than worry about recusals, maybe we ought to worry about who is getting what for free, and what we're trying to rebuild."
Goltzené said his top weakness is getting as emotionally involved as he does, which is also a strength. "I care about what I'm doing," he said. "I don't have a secret plan. I have no need for my vote to improve my economic condition."
Regarding DeMarois' strengths and weaknesses, Goltzené related them to the LGWCD.
"I think the weakness is he is undoubtedly tied to an old power structure that believes that they run the show in the Groves," Goltzené said. "Right now, they feel that they are a little bit on the outs, and they're trying to make sure that they get back in. As for his strengths, I guess you could say he's a good soldier for their side."
Goltzené believes that he is the best candidate for Seat 5.
"Why should voters vote for me? Because I'm an honest man," Goltzené said. "If people want somebody who is going to give them a fair shot, I'm the guy. It's not about whether or not I like you."