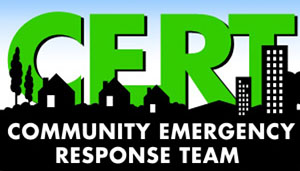 Loxahatchee Groves and The Acreage have a history with hurricanes, so both areas are prepared annually to brave the possibilities of a catastrophic event.
Team leader Pat Johnson of the Community Emergency Response Team (CERT), based in Loxahatchee Groves, said her team is prepared for the season, while Indian Trail Improvement District Manager Jim Shallman said that his organization is as well.
One of Shallman's primary goals is making sure that residents keep their own properties storm-ready.
"By the end of June, definitely have all your trimming and everything done and out of the way, and normally you would have a little preparation time to remove items from your pool decks and patios and whatever might blow away," Shallman said.
Shallman said there is always communication between ITID, Palm Beach County and the South Florida Water Management District regarding storm preparations.
"Definitely, we rely on other agencies," Shallman said. "We have a very close relationship with Palm Beach County and their [Emergency Operations Center] system, and if a storm is imminent, there are conference calls with the South Florida Water Management District and Palm Beach County. Everybody pretty much works together at that point."
ITID also has contracts with companies that handle debris management after a storm.
"We just went out for an RFP [request for proposals] for disaster recovery services. We had a contract with Tag Grinding Services for the last five years, which just ended. That's the company that will come in the event of a storm and basically take over," Shallman explained. "They hire local subcontractors, generally, and then they're in charge."
ITID is currently working toward an agreement with the Solid Waste Authority that would help with debris management after a major storm event.
ITID is close to releasing its annual update to its hurricane manual on its web site.
"We get ready every year. We have a hurricane manual that is updated annually with our responsibilities and our management responsibilities and what people do based on certain occurrences," Shallman said.
He recalls the impact that the major storms had more than 10 years ago. "I remember very well Frances, Jeanne and Wilma over that two-year period, and that was just devastating," Shallman said. "So, it only takes one storm to ruin things for weeks and months. People need to take it seriously and keep their eyes on the weather report."
In Loxahatchee Groves, the Community Emergency Response Team is one of the first responder agencies. It started as an initiative in 2007, a few years after the major storms of Frances, Jeanne and Wilma greatly affected South Florida, Palm Beach County and the western communities.
"It's good for the community to know that we exist because we are there for assistance," Johnson said. "We go out and seek if there are seriously injured people or people that are just upset, because disaster psychology is a big piece of this, but it gets kind of a central point."
The CERT program is a Palm Beach County initiative that has more than 50 teams throughout the county, Johnson said. She also serves as the volunteer coordinator for the county.
"Our job is basically to do rapid impact assessment. This is typical for any CERT group, where your members go out and assess the damage quickly as they come to base," Johnson said. "That way, the town and the water control district know what we're dealing with."
The team in Loxahatchee Groves meets monthly at Palms West Presbyterian Church. It has its special emergency base during potential events. The location is known to other community and county leaders, such as Lt. David Combs of the Palm Beach County Sheriff's Office.
"We can bring survivors back to our base. We can set up a medical tent. We have some medical people on our team," Johnson said. "We meet once a month to have drills on different aspects, such as getting equipment trailers to the base in order to set it up."
The main thrust for CERT is to have citizens help citizens during the period before authorities can reach people in distress after a storm.
"So, we are basically saying, 'This street is flooded,' or 'There is a power line down here,' or 'These homes have extensive damage,' or 'There is no damage on this road,' and then we gather at our base for deployment," Johnson said. "There, we decide, using the National Incident Management System, which fire and police use now, where we're going to do search and rescue."
In February, CERT members met with other Loxahatchee Groves officials for their yearly meeting, which presents exercise scenarios to groups.
The team communicates by amateur radio in its communications trailer. In the event of a loss of electricity to the area, CERT can communicate with Palm Beach County's Emergency Operations Center and locally with the water control district and the town office.
For more information, or to become a local CERT member, contact the Emergency Operations Center at (561) 712-6400. FEMA is a sponsor of all CERT organizations nationwide.
"We are ready, and we remain ready, so we're not going to get caught by surprise," Shallman said.