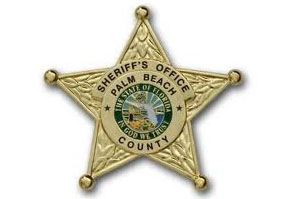 BY PAUL GABA
A recent high-profile robbery has led Wellington law enforcement and village officials to encourage area residents to take extra steps when in the vicinity of banks and shopping areas.
Twenty-three-year-old Jessica Leow, a former Wellington Idol winner, was leaving the Chase Bank at the corner of Greenview Shores Blvd. and Wellington Trace last week when a man attacked her. The assailant tried to steal her purse, but she fought back. In the process, she was stabbed by the man's knife and required seven stitches.
Leow described the attacker as 6-foot to 6-foot-2, between the ages of 15 and 25, with shoulder-length dreadlocks. Palm Beach County Sheriff's Office deputies are still looking for him and investigating the case.
PBSO Capt. Rolando Silva addressed the attack, and his department's response, during Tuesday's meeting of the Wellington Village Council.
"It is an active investigation," Silva told council members. "This was an anomaly; things like this just don't happen in Wellington. We've had 11 violent incidents in the past 12 months, and only four involved strangers. We've made three arrests out of those four incidents. This is way lower compared to most cities."
Silva said patrols are out and about in the village, with more of an emphasis during evening or night hours, since those are the times when such incidents are more likely to occur. He also emphasized that, regardless of the number of officers on patrol, citizens and businesses need to be more proactive when it comes to awareness of their surroundings.
"We do what we can do, but we encourage people to be vigilant," Silva said. "When you come out of an institution, such as a bank, be vigilant, because these are easy target areas. Be paying attention to your surroundings. If you are uncomfortable with what you see, you can always walk back into the store."
Silva noted that no place is entirely immune from crime, but being watchful of one's surroundings definitely makes a difference. He encouraged individuals to not get wrapped up in being online while walking to or from a bank or store, as this can cause people to be distracted and miss potential clues as to their surroundings.
Village Manager Paul Schofield said there have been discussions about talking with local chambers of commerce and business leaders about emphasizing common sense safety tips for shoppers.
"There are a lot of common-sense things we can do to be safer every day," Schofield explained. "We don't have a lot of crime here, so when we do, it makes the news."
He noted that several years ago there was a rash of car burglaries, and many of the victimized vehicles were unlocked or had keys in the ignition.
At bank automatic teller machines, there are several safety rules individuals should note. According to the Electronic Funds Transfer Association, individuals should do the following:
• Always pay close attention to the ATM and your surroundings. Don't select an ATM at the corner of a building — corners create a blind spot. Use an ATM near the center of a building. Do your automated banking in a public, well-lit location.
• Maintain an awareness of your surroundings throughout the entire transaction. Be wary of people trying to help you with ATM transactions. Be aware of anyone sitting in a parked car nearby. When leaving an ATM, make sure you are not being followed. If you are, drive immediately to a police or fire station, or to a crowded, well-lit location.
• Do not allow people to look over your shoulder as you enter your PIN. Memorize your PIN; never write it on the back of your card. Do not re-enter your PIN if the ATM eats your card — contact a bank official.
• Never count cash at the machine or in public. Wait until you are in your car or another secure place.
Several safety tips to think about when in shopping malls were brought up by Silva in his presentation and noted by other experts. Some to think about include:
• If you are walking by yourself, get off your cell phone. Some people think that being on the phone is safe because the person on the other line can call 911, but that rarely works out. Chatting can distract you; it's better to be aware of your surroundings.
• If walking by yourself, hold your phone and be ready to make an emergency call. Many phones now have a button on the screen to dial 911 immediately. If not, preset one of the buttons on your phone to call the emergency number.
• If you return to your car and see that a van is parked right next to the driver's side, enter through the passenger side. Predators often use vans, sometimes disguised as a family car.
• If you return to your car and it has a flat tire, back away. Return to wherever you came from and call for help. Do not accept help from a stranger who comes up to you unsolicited.