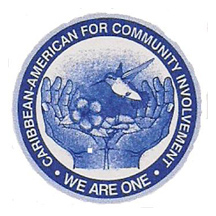 The 16th annual Martin Luther King Jr. Day Celebration, presented by the Caribbean-Americans for Community Involvement (CAFCI) and the Village of Royal Palm Beach, will be held this year at Royal Palm Beach High School on Monday, Jan. 15.
The venue is a change this year, because the Royal Palm Beach Cultural Center is undergoing renovations. The event will include a complimentary continental breakfast from 8:30 to 9:30 a.m., followed by the celebration from 10 a.m. to noon.
"It's going to be a great event," CAFCI President Dennis Wright said. "The Cultural Center is centrally located — which is ideal for this event — but we're hoping folks will be able find Royal Palm Beach High School."
This year's celebration theme is "using time wisely," Wright added. The guest speaker will be Palm Beach County Supervisor of Elections Susan Bucher. The master of ceremonies will be Aubin Robinson.
Entertainment will include legendary jazz pianist Copeland Davis, the Royal Palm Beach High School band and many other musical performers.
"We have had crowds of around 2,500 in the past, and we expect to have close to those numbers this year," Wright said. "We hope to have the same turnout as most years."
Royal Palm Beach High School is located at 10600 Okeechobee Blvd.
"The celebration is one of the ways we fulfill our mission, which is to consistently maintain and sustain our cultural heritage," Wright said. "It's a service we are honored to provide and is part of our community outreach."
For more information, call (561) 790-4002, e-mail info@cafcipbc.org or visit www.cafcipbc.org.