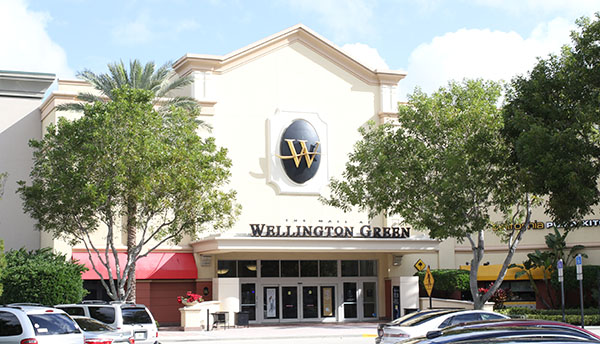 By Betsy LaBelle
The Mall at Wellington Green launched Live 360 last year and has exciting plans to expand the community-based program in 2018.
Resolution Revolution 2018 will be this year's first big event, taking place this Saturday, Jan. 20, from 2 to 6 p.m. in the east parking lot near City Furniture.
At the free event for the whole family, local businesses will be conducting demonstrations and sharing information that can help participants reconfirm their commitment to achieving wellness.
"We've invited many of our local fitness studios and related businesses to share how they can help with your goals for 2018," said Rachelle Crain, marketing director for the Mall at Wellington Green. "There will be dance and fitness demos, a fashion show, food, bounce houses and other activities for kids. Closing the event will be Curbstone playing Jimmy Buffett favorites."
The Stage lineup is: 2 p.m., kickoff with local dancers; 2:10 p.m., Moksha Yoga; 2:35 p.m., 9-Round Royal Palm Beach; 3 p.m., Fit 2 Run fashion show; 3:35 p.m., Crossfit IQ; and 4:05 p.m., U-Krave Fitness pound class.
Meghan Buser, Live 360's community liaison, recommends coming dressed comfortably and be prepared to join in the fun. Free fitness demonstrations provide a chance to try something new, she said. Other event participants will be on hand to help set goals for financial, mental and physical wellness. Food will be available from Auntie Anne's, Cinnabon, Terry's Open Porch and Bolay.
Bring some chairs for the grand finale and enjoy Curbstone, a Jimmy Buffett tribute band that has performed at the Dolphin Fishing Tournament every year and plays every weekend at Margaritaville. They were the reserve champions of the Parrothead Contest on Sirius Radio. They will be on the stage from 4:30 to 6 p.m.
Live 360 is a community-inspired program that lets the community utilize space at the mall for special meetings, events and activities. It's a place to use the mall location as a hub for new interactions, new demographics and new marketing efforts.
The Live 360 program is located throughout the mall. Activities could be anywhere from a common area to a boutique, but the home base for it is in a studio near Nordstrom on the first floor. Stop by Guest Services at the mall for an information resource on where to find activity calendars and registrations for the different activities.
The goal of Live 360 is for the mall to not only be a place for shopping, but also a place for the community to gather and celebrate what makes it unique.
To learn more about Live 360, contact Meghan Buser at mhbuser@gmail.com or Rachelle Crain at rcrain@starwoodretail.com. Get more information online at www.shopwellingtongreen.com.