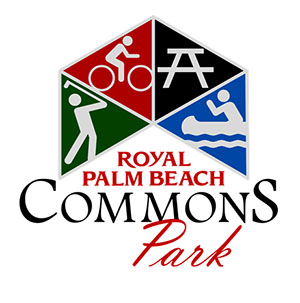 As part of its Parks & Recreation Month celebration, the Village of Royal Palm Beach will host two more special events in July: a 5K run on Saturday, July 21 and a Family Fun Picnic on Saturday, July 28.
"This really is our way of celebrating Parks & Recreation Month," Royal Palm Beach Parks & Recreation Director Lou Recchio said. "We are trying to demonstrate appreciation for the parks that we have available to us."
A 5K race this Saturday will be held at Royal Palm Beach Commons Park — located at 11600 Poinciana Blvd. — and will be open to participants of all ages. The race will start at 8 a.m. and, though everyone will get timed and monitored, participants are invited to run, walk or stroll at their own pace on the pathways stretching across the entire park.
The goal, Recchio explained, is to invite people to spend time outdoors and enjoy the open and public recreational spaces available to them in the village.
"Everyone is welcome to attend, free of charge, and will register at the front of the sporting center just so that they can get timed. But, really it will just be a fun run — or walk — for families to do together," Recchio said. "We encourage people to bring their kids, even if they're participating in their strollers."
There will also be food trucks, refreshments, giveaways and entertainment available at the event.
The family picnic on Saturday, July 28 will also be held at Royal Palm Beach Commons Park, from 11 a.m. until 3 p.m. Like the events preceding it, it will be a free and fun event for members of the community to enjoy with their families.
The village hopes to invite entire families to enjoy a summer picnic, during which kids can enjoy the sunny outdoors on a warm day with plenty of kid-friendly activities, and parents can relax and enjoy the available food and entertainment.
There will be a free kids fun zone filled with games and bounce houses, food trucks, a live DJ as well as a prize giveaway to the first 250 kids who attend the event.
"We are trying to get people out here to have some fun," Recchio said. "We are hoping to encourage people to visit parks everywhere, whether one of our parks, a state park or a county park."
Recchio also emphasized that both events, and everything available for guests, will be free of charge, except for the food trucks.
"There is no entry fee or anything for either event," he said. "The only thing people will have to pay for is food — if they want to purchase it — because everything else is free. We aren't doing any of this for profit, it is just for everyone to come on out and enjoy a day at one of our parks."
The village kicked off Parks & Recreation Month by hosting a "Woofapalooza" Bark Park event last Saturday, July 14, at the Royal Palm Beach Commons Park dog park. The event allowed every visitor — and especially their furry companions — to enjoy a day at the park filled with food, music, dog training and more.
For more information on the upcoming events, visit www.royalpalmbeach.com or call (561) 790-5149.