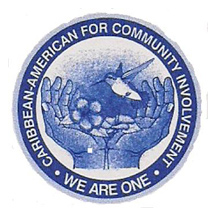 The public is invited to start the Dr. Martin Luther King Jr. holiday reflecting on the late civil rights leader and participating in an inspiring morning with friends and family at the 17th annual Dr. Martin Luther King Jr. Celebration on Monday, Jan. 21.
The Caribbean-Americans for Community Involvement (CAFCI) and the Village of Royal Palm Beach will present the annual event, which will be hosted at the newly remodeled Royal Palm Beach Cultural Center (151 Civic Center Way, Royal Palm Beach).
Beginning at 8:45 a.m. with a free continental breakfast, the two-and-a-half-hour program kicks off promptly at 10 a.m. The theme of this year's celebration is, "The time is always right to do what is right."
"CAFCI helps those of Caribbean ancestry, trying to improve life for them," said Dennis Wright, president of the nonprofit organization, who explained that the on-going event is a partnership between CAFCI, the Village of Royal Palm Beach and the Cultural Council of Palm Beach County.
Wright said that Royal Palm Beach Mayor Fred Pinto will be there, along with other village officials. Wright also anticipates that elected officials from neighboring communities will attend. "We expect dignitaries from local governments and the Palm Beach County Commission to bring greetings," he said.
The free program will feature a wide variety of entertainment from new and returning performers. Local youth and artists from all over South Florida will be featured.
"The invocation will be delivered by Father Brian Campbell of Our Lady Queen of the Apostles Catholic Church, and Aubin Robinson will serve as master of ceremonies," Wright said.
The keynote speaker will be retired local attorney Debra Chandler, a native of Palm Beach County who earned her law degree at Florida State University. She was a public defender in the 15th Judicial Circuit for 25 years and an adjunct law professor at Florida Atlantic University. An expert in criminal justice and constitutional law, Chandler is also the first vice president of the League of Women Voters of Palm Beach County.
The MLK Day event is popular with the local residents and is also well attended by people from all over the county. Attendees are encouraged to arrive early to enjoy the continental breakfast and to ensure a seat. "We get more people attending every year and expect up to 500 this year, 600 with the children," said Elet Cyris, organizer of the event for all 17 years.
Cyris said that the event has been standing room only every year. She added that Dr. Martin Luther King Jr.'s work is more relevant in the current day than ever.
"People have been asking for [the celebration], especially now with what we are going through in this country," Cyris said. "It is helping the community come together."
Wright also believes that the annual celebration helps the community. "It gets different groups speaking to each other," he said.
For more information about the event, call (561) 790-4002, e-mail info@cafcipbc.org or visit www.cafcipbc.org.