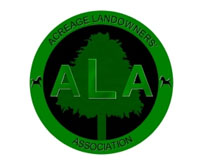 At a meeting on Tuesday, April 9, members of the Acreage Landowners' Association Board of Directors expressed concern about plans by Connect Church to build a new worship center at the southeast corner of Seminole Pratt Whitney Road and Banyan Blvd.
The new facility is in its early stages of planning with Palm Beach County, whose planners reviewed the application recently. Connect Church has a permanent location on Okeechobee Blvd. in Royal Palm Beach with Sunday attendance of about 600, and currently also holds Sunday meetings attended by about 200 congregants at Seminole Ridge High School.
ALA Board Member Dixie Thiery said she was aware that the church had put in an application for development with the county but was concerned that the church had not made an effort to contact the ALA or the Indian Trail Improvement District.
"We should be working with them to find out what's going on with building," Thiery said. "People are supposed to come through us. I got an e-mail from the county, and they kind of acted like they don't have to recognize us whatsoever. They didn't tell ITID what was going on either."
Pastor Dale Faircloth said the site, located between Westlake to the south and the Publix shopping plaza to the north, is about 6.75 acres. The design will be similar in design to existing nearby facilities, such as the Acreage library, the Publix shopping center and the Walgreens store.
"All that is set by code by the county, so you have to have wrap-around porches and those type of things," Faircloth said. "By the time you meet their code, you've pretty well built a building that looks like the others."
The main building will be on Seminole Pratt Whitney Road with landscaping buffers on the road and a parking lot east of Banyan Blvd.
"We're currently rolling it out to the church," Faircloth said. "We're doing that on April 28."
Thiery said she was concerned that the congregation is using ITID roads.
"They have some kind of exemptions," Thiery said. "I don't know what they are… but they didn't talk to ITID. That's our drainage, that's our roads."
Faircloth said the congregation has met at Seminole Ridge for the past four years.
"I go out there on Sunday morning and, quite honestly, there's no traffic on Sunday morning," he said.
Faircloth said Phase 1 of the project will call for a 10,000-square-foot multi-purpose building with parking and a stormwater basin on-site.
"Phase 1 of the building will seat 275," he said. "There's a couple of reasons why we haven't been to any boards to talk about it. One is we just closed on it on Feb. 28, so we really just got the land… This is not something that we have completely rolled out to the church yet."
Faircloth said the church is still at the beginning of the necessary approval process.
"If there is concern, and they would be open to have me come talk to them, I would love to do that," he said. "We're in the process of trying to put together a master site plan proposal. I'd love to think that we could complete that by the end of the year."
Faircloth said he understands Acreage residents' negativity to new development.
"My guess is the people of The Acreage are feeling put upon with all the development that's happening, and they've become very sensitive," he said. "So, it feels as if all that emotion is being projected on the church. What the church is doing is a neighborhood community campus just like we have here in Royal Palm [Beach], but it probably won't be as large as our campus there."
Faircloth feels the new campus will blend in well with the community, with landscaping around the perimeter and design consistent with other architecture in the community.
"We're a little bit of an old Florida, Key West kind of style," he said. "I'm excited about the project."
Connect Church, formerly First Baptist Church of Royal Palm Beach, negotiated an agreement in 2017 with Royal Palm Beach to obtain land and build a memory care center adjacent to its church on Okeechobee Blvd.
In other ALA business, the board reviewed plans to have a tent on Sunday, April 14 at a bazaar in the Publix shopping center from 11 a.m. to 3 p.m. to benefit Loxahatchee Lost and Found.
"I figured we'd make something like little Easter treats," ALA President Melissa Limbaugh said, adding that the tent would have applications for residents who would like to become new members.
Board Member Bob Morgan said he was trying to update the ALA web site. "I do work a lot, and I'm trying to get to that," Morgan said. "If you've been to the web site, you'll notice that it's somewhat outdated."