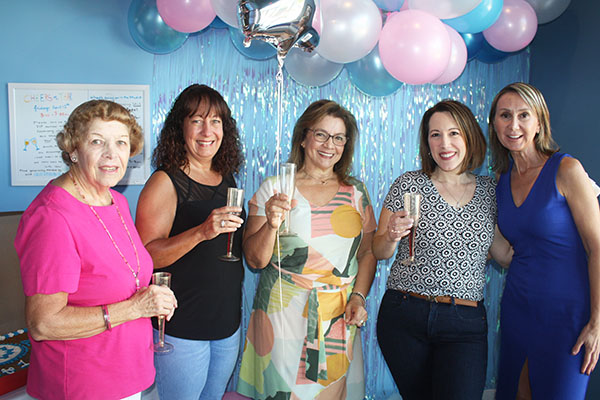 By Gina M. Capone
Patrons and staff gathered at Club Pilates in Wellington on Friday, April 14 to celebrate the club's one-year anniversary.
"This is really about giving back to the community, bringing our members in and saying thank you for the wonderful support that we have had over the last year," General Manager Suzanne Ellis said.
Club Pilates is a complete studio with 12 reformers. The studio offers 44 classes per week and is open seven days a week, from 6 a.m. to 7:30 p.m. There are free 30-minute introductory classes held four times a week.
At the celebration, Ellis introduced a new line of retail clothing.
"The new retail line is unique because the clothes will fit everyone," she said. "Emily Hsu Design is a yoga and Pilates retail line with vibrant colors and light fabrics for the Florida climate."
Club Pilates uses the methods developed by Joseph Pilates, who created the method when working in a hospital in order to rehab patients. "Pilates is a strength and core builder," Ellis explained. "It is a unique exercise to strengthen the back and is a full-body workout."
Club Pilates is located at 10660 W. Forest Hill Blvd., Suite 140, in Wellington. For more information, call (561) 208-1233 or visit www.clubpilates.com/wellington.