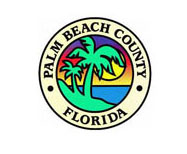 Individuals with questions related to the coronavirus should call the Florida Department of Health's Coronavirus Call Center at 1-866-779-6121 which is available 24 hours a day, seven days a week or email mailto:COVID-19@flhealth.gov. They can also visit http://pbchd.org for the latest health information. Visit the Centers for Disease Control and Prevention, Coronavirus COVID-19
LATEST OPERATIONAL UPDATES FOR PALM BEACH COUNTY
EXECUTIVE ORDERS ISSUED BY GOV. RON DESANTIS
All persons over 65 years of age are urged to stay home and to take other measures as necessary to limit their risk of exposure to COVID-19. A public health advisory remains in effect against all social or recreational gatherings of 10 or more people.
PALM BEACH COUNTY ORDERS, ACTIONS & ANNOUNCEMENTS
Declaration of Continuing State of Emergency PBC
The Palm Beach County State of Emergency Declaration is in effect through April 3rd.
Emergency Order Number 3
All parks and golf courses, both public and private remain closed until further notice.

Emergency Order Number 2
All Non-critical retail and commercial businesses in Palm Beach County have been ordered to close. The continuing operation of critical businesses is necessary to provide goods and services to the public, to keep the public healthy and to ensure availability of supplies.
A list of critical businesses can be found here: Emergency Order Number 2

Amendment to Emergency Order Number 1
All boat docks, ramps, marinas, and any other venues utilized for launching any vessels to be used for recreational purposes, are hereby closed until further notice.
Emergency Order Number 1
Boat Ramps – all boat ramps and marinas are closed to all recreational boating activities to include boat launching, in/out storage activities, and boat rentals in Palm Beach County until further notice. Commercial marine operations are permitted to operate.


Airports
Teams have been deployed to Palm Beach International to screen passengers flying into Palm Beach County. This is in response to the Governor's order 20-80 that all people traveling to Florida from the New York Tri-State Area (Connecticut, New Jersey and New York), must quarantine for 14 days from the time of arrival.


Environmental Recourses Management
All Natural Areas are closed to the public until further notice. This order will remain in effect until the expiration of the county's Declaration of Emergency.


Palm Beach County Constitutional Offices

Palm Beach County Constitutional Offices have modified their operations. Please visit their website for specific operational information.
Clerk and Comptroller Public Defender
Judges and Courts State Attorney
Palm Beach County Sheriff's Office Supervisor of Elections
Property Appraiser Tax Collector
Palm Beach County Planning, Zoning and Building modified services
Please visit the Planning, Zoning & Building website for specific information or click on the links below.
Code Enforcement – English
Code Enforcement – Spanish
Building -COVID-19 Notice
Contractors Cert – COVID-19 Update
Planning – COVID-19 Notice
Zoning – COVID-19 Procedures