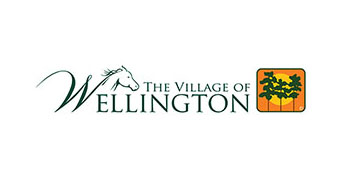 Wellington urges homeowners associations and condo associations to practice social distancing in their communities. Condominium and homeowners associations are governed by state law and the association governing board, meaning that they are responsible for adopting an emergency plan when needed. Many associations may have already implemented these plans and should have detailed emergency preparedness and response procedures.

In the interest of the health, safety, and welfare of the community, the village issued Emergency Orders 1, effective on March 26, 2020, directing the closure of all public and private parks, playgrounds, golf courses, recreational facilities, pools, and public seating areas located within the village.

Visit the Executive Orders webpage to read this order and other county and state orders.

Whether it be a public or neighborhood common area, all residents should stay at least six feet away from others and avoid groups of more than 10 people. Persons aged 65 years or older, or with a pre-existing condition placing them at higher risk of contraction, should continue to stay in their home.

To know more about what steps your neighborhood is taking to manage COVID-19, contact your property manager.