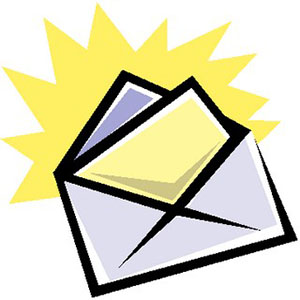 The Wellington Chamber of Commerce is delighted to announce another smashing success! A re-imagined outdoor drive-in concept, Winterfest with Vanilla Ice 2020 was presented by the Wellington Chamber of Commerce, the Village of Wellington, Joe DiMaggio Children's Health Specialty Center and Schumacher Automotive. Local celebrity musical sensation, philanthropist and DIY Network television star Vanilla Ice performed his iconic celebrated musical hits to an appreciative crowd.
Winterfest is one of the most anticipated holiday events of the season. The exceptional hard work and dedication of sponsors, vendors and the professionals at the Village of Wellington allow us to celebrate the success of this event.
This event cannot happen without the outstanding, talented and professional staff and leadership at the Village of Wellington. Thank you, Wellington Mayor Anne Gerwig, the Wellington Village Council, Paul Schofield and Jim Barnes for allowing us this partnership. Thank you to Michelle Garvey, Rick Feebles, Brian Bigbie and Ian Williams, as well as their support staff on site and the so many others who make this event possible. Each has so many individual gifts and talents; collaboratively they are among the very best, if not the best event professionals in the industry.
The chamber wishes to thank our sponsors, without whom we could not host such a spectacular event: Host Venue and Community Partner, the Village of Wellington; Presenting Sponsors, Joe DiMaggio Children's Health Specialty Center Wellington and Schumacher Automotive; Ken Adams Children's Row Sponsors, Jess Santamaria, the original Wellington Mall and the Royal Inn; Swag Bag Sponsor, Hack Tax and Accounting Services LLC; and Hospitality Sponsor, the Hampton Inn & Suites Wellington.
Our performers could not have been more phenomenal! The talents of our local superstars are amazing. If you have not heard or seen of the following, please make it a point to check them out. They are exquisite, each on their own. Thank you to our Master of Ceremonies DJ Johnny Quest, Tom Blake, School of Rock and Alex Shaw. Thank you to our exceptional volunteers from Palm Beach Central High School and Wellington High School.
A very special thank you to Josh Green, Kara Martin, Susan Moguel and Jane Garifo-Springer for their time, talents and diligence. I also thank the Wellington Chamber of Commerce Board of Directors and our President Lisa Banionis for her leadership, as well as Mayor Anne Gerwig, Vice Mayor Tanya Siskind and Councilman John McGovern for joining us!
Our local superstar and philanthropist Vanilla Ice astounds us each year. His spirit of giving and dedication to our community is outstanding. His efforts and those of his team make this event possible. Each is to be commended and thanked for their generosity and for giving back to Wellington. The chamber is grateful to have the privilege of working with them.
The chamber salutes our village leadership, sponsors, performers and, of course, our attendees for making their contribution to Wellington's unique lifestyle, its economy and this spectacular event. And to each of you for attending… for being part of this event and for being a part of our community. We look forward to seeing you all next year! Happy Holidays!
Michela Green, Executive Director, Wellington Chamber of Commerce