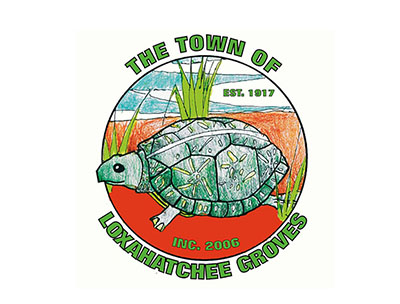 The Loxahatchee Groves Town Council gave Town Manager Jamie Titcomb a glowing evaluation on Tuesday, Dec. 15. However, no salary increase was granted — at his request.
Human Relations Attorney Lara Donlon said the evaluation was unique in that the council had not been through an evaluation process for the town manager recently. She explained that each council member had met with Titcomb individually before filling out their evaluation forms, which had been approved at a recent meeting.
"The final performance evaluation score is 3.67, which is above the midpoint of satisfactory," Donlon said. "I did receive some feedback that it could have been tailored a little bit better to reflect this particular town and this particular position."
She said she could come back with a revised form if the council wished.
"I also wanted to point out that this was a contractual process," Donlon said. "Mr. Titcomb has not made any request for a change in his salary, but it is my obligation to share with you, so that you make a conscious decision, that the contract does allow for that because he did reach the satisfactory rating under the contract."
Mayor Lisa El-Ramey said she felt the evaluation form was too generic and not tailored to fit town needs or reflected his management of the town's budget adequately.
Councilwoman Phillis Maniglia said she felt Titcomb has done a good job, considering the situation he came into in early 2019.
"I feel that Mr. Titcomb walked into a hornet's nest," Maniglia said. "I don't believe there would have been anybody else to handle the situation with the grace and the calm he did. We were in turmoil, and we had a lot of hostility, and they were not pounding at the door to take this job."
Maniglia added that she felt the evaluation could have been more personal, rather than rating his performance criteria from one to five.
"I feel he's done a great job considering what he's had to work with," she said.
Councilwoman Laura Danowski said she did not answer the question asking how he interacted with staff.
"As a council person… there is a line between council and staff," Danowski said. "We are not privy to nor should we be influencing staff, so that's why I did not fill it out."
Donlon said she would adjust the evaluation form according to council members' comments, suggesting that the next evaluation might be better served if it were timed closer to budget preparations when goals have been identified by the council.
Councilman Robert Shorr made a motion to receive and file the evaluation. "I don't want to see the attorney spending any more town dollars on redoing this process," Shorr said. "There's room at the bottom for comment if you want. I wrote a lot of comments."
Vice Mayor Marge Herzog said she felt Titcomb deserved a raise in light of his performance, but considering the town's current financial position, she preferred to recommend a raise in the future.
Maniglia said Titcomb is on the low end of managers' salaries and recommended giving him a 3 percent increase.
Titcomb thanked Maniglia for her suggestion but declined.
"Thank you for allowing me to be here and serve," he said. "I'm going to respectfully decline that you take any action on a change or increase. I don't think the timing is right."
Shorr's motion to receive and file the evaluation carried 5-0.