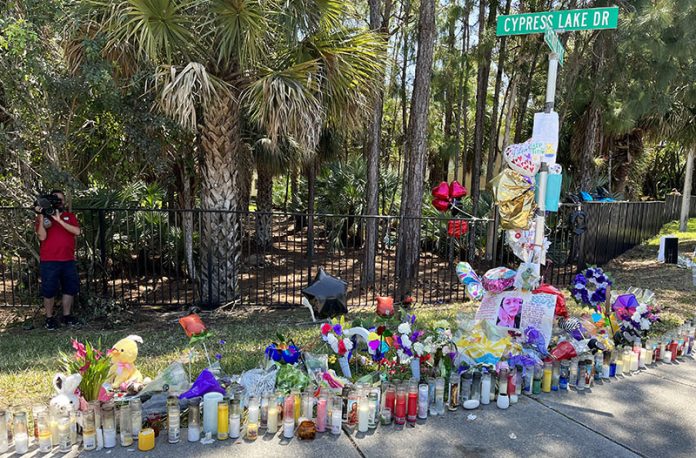 A makeshift memorial is growing in Royal Palm Beach at the site of a deadly accident last week that has now claimed the lives of two Royal Palm Beach High School students.
The accident happened Tuesday, March 22 at the intersection of Crestwood Blvd. and Cypress Lake Drive.
According to a Palm Beach County Sheriff's Office report, a 2018 Alfa Romeo Stelvio driven by Angel Antonio Lopez, 57, of Royal Palm Beach, went out of control shortly before 7 a.m. Four RPBHS students waiting at a nearby bus stop were injured in the accident.
Two of them — Tiana Johnson and Chand Wazir, both 15 — later died from their injuries at St. Mary's Medical Center.
Since the accident, a heart-felt memorial filled with candles, notes, balloons, flowers and gifts has continued to grow at the accident site.
On Tuesday, April 6, Lopez was arrested and charged with two counts of DUI manslaughter, two counts of vehicle homicide, one count of DUI serious bodily injury, one count of DUI injury, one count of reckless driving with serious bodily injury and one count of reckless driving with injury.
Lopez was booked into the Palm Beach County Jail.
Click here for the Town-Crier's previous article on the accident.