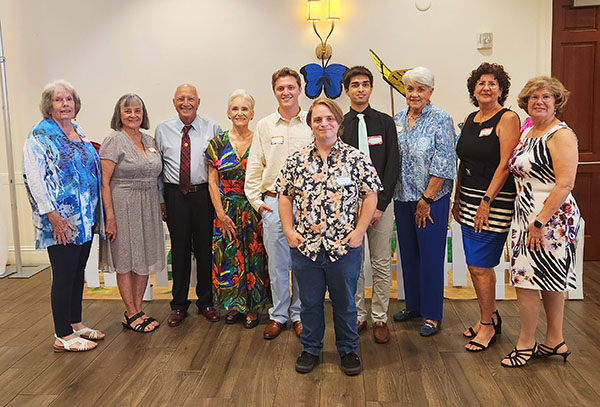 The Wellington Garden Club honored its 2023 college scholarship recipients at the Wellington National Golf Club on Monday, May 1.
The club honors local high school and college students every year by recognizing their academic talents and giving each recipient a generous scholarship to apply toward their college expenses. To be eligible, their majors must be in a field such as horticulture, botany, the environment or similar subjects related to the earth.
Money for the scholarships are raised by the Wellington Garden Club at various fundraisers throughout the year.
Scholarship Chair John Siena awarded five $1,000 scholarships to the following recipients: Peter Sumell, Shovik Saha, Logan Shishkowsky, Samantha Anthony and Sabrina Jacques.
For information regarding scholarship applications for the 2024-25 academic year, contact John Siena at jcsiena@gmail.com or visit www.wellingtongardenclub.org.