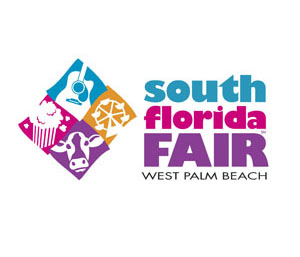 The South Florida Fair John Picano Jr. Memorial Golf Tournament will be held Friday, June 9 at the Mayacoo Lakes Country Club, located at 9697 Mayacoo Club Drive. All proceeds will benefit the South Florida Fair Scholarship and Educational Fund. Registration and a continental breakfast will begin at 7:30 a.m. with an 8:30 a.m. shotgun start. Gifts, prizes and an awards luncheon will round out the day.
The golf tournament is named in honor of the late John Picano Jr., who served as the South Florida Fair's public relations director for almost two decades. A respected community leader, he was an avid golfer and instrumental in the fair golf tournament's growth and success. His memory lives on through this tournament, which provides scholarships to area students who might not otherwise be able to attend college.
"Our golf tournament is perfect for those who like to golf and help a good cause at the same time," said Vicki Chouris, president & CEO of the South Florida Fair.
Since 1981, the South Florida Fair Scholarship Golf Classic has raised more than $800,000 in college scholarships for local youth.
The cost of a foursome is $1,200, and a single player is $275. A Fairway Package is $100, which includes 25 raffle tickets, two mulligans and an entry to the poker pot. A Tee Ambassador (business display) is $350, and a Tee Sign is $150. Contributions to the educational fund are gratefully accepted for those who can't attend.
Register online at www.southfloridafair.com. For more information, or to donate, contact Lorie Stinson at (561) 790-5245 or via e-mail at lorie@southfloridafair.com.